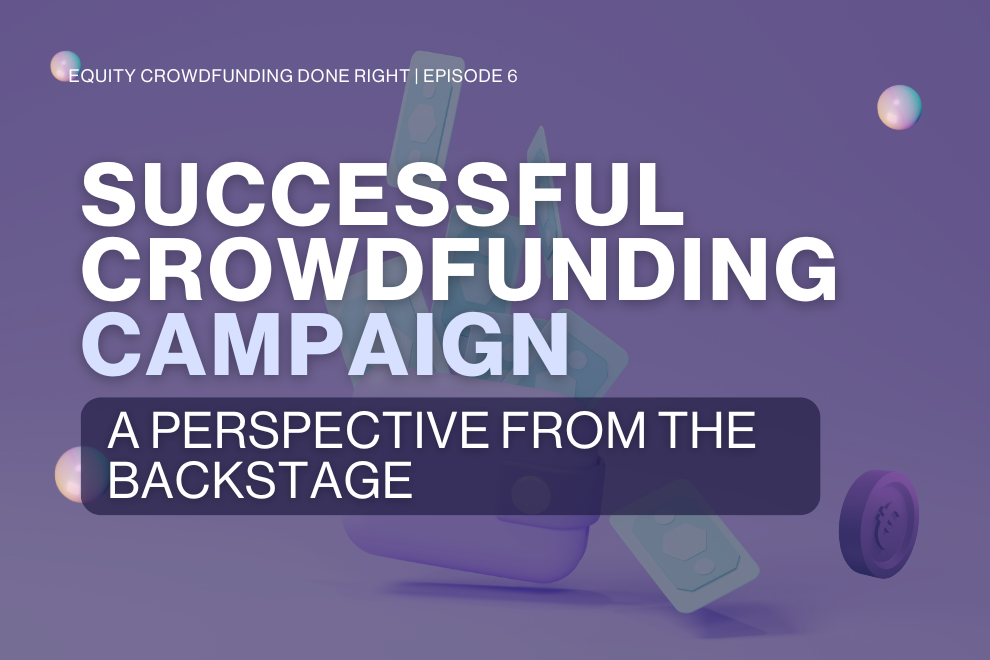 Equity Crowdfunding Done Right | Episode: 6 What happens during the equity crowdfunding campaign
Rōnin Team on ianuarie 11th, 2023 / Founder Resources / 7 min read
The time has come. After preparing for what it takes to create a killer equity crowdfunding campaign, we're exploring how you'll run it and raise money for your startup.
This time we're going through the following:
The entire timeline of an equity crowdfunding campaign

PR & Marketing Strategies to get noticed in the market and raise your target funding
This will help you better understand the behind-the-scenes process, so let's get to it!
1. The timeline of an equity crowdfunding campaign
Pre-launching
The pre-launching process contains multiple steps. From the application process to creating a campaign, Ronin experts help you build your campaign strategy and pitch to attract investors. In our previous article, you can see the entire campaign launch process. What also happens during this time is that startup owners start to make contact with potential investors. In addition, they can also reach out to potential Angel Investors and VCs who show interest in funding their company. 
The last step in the pre-launching process is entering the Coming Soon area. Once the campaign is ready and all the details are refined, we will upload a landing page labeled Coming Soon. During this step, investors can sign up on the priority list. This priority list validates the viability of the business concept and future growth plans and gives business owners an understanding of how much funding they may get before launching. It also provides data on potential investors that can be used to target audiences for marketing purposes, which can also be helpful once the campaign is live.
Launching
Here comes the fun part. Now, investors' interests need to be simmered. How to do that? Spread the word by reaching out to friends and family, to the 'true believers' of the startup – business partners, past investors, providers, consumers, and, most importantly, the community you have built around your brand. 
Be sure to create original and entertaining pitches & promotional materials to spread the word about your crowdfunding campaign on all channels available! All must be shared as the brand begins promoting its crowdfunding campaign.
As the campaign launch gets closer by the day, the founder should do some media outreach: a press release announcing the upcoming campaign to let the whole world know they are invited to invest in their company would be a great asset to have.
Priority Access
Now is the time to start doing something about all that buzz and hype. Access will not be made available to a larger audience at this time since it will only be granted to those enrolled on the priority list.
Invite everyone who has already preregistered to engage in the investment. When the crowdfunding campaign is made available to the public, this will help establish early momentum for the campaign and create a fantastic foundation for new investors to participate. We'll show a progress bar on the page for the campaign that displays the amount that has been raised so far.
At this point in the campaign, we recommend having as many people as possible invest in your company. Looking at other crowdfunding campaigns, having between 50 and 100 investors has proven to be a realistic goal to strive towards. In addition, we recommend maintaining a strict schedule by providing priority access for up to three to five days before making it available to the public.
Before the private launch of your campaign, email all preregistered users announcing the countdown for priority access. This will generate excitement and allow them time to join Ronin and verify their identity in advance, so they'll be ready to invest once the campaign's priority access is open.
Another email will be sent on the day of opening priority access to all the preregistered investors, urging them to invest before the campaign officially opens to the public by letting them know it's ready for investment.
Ongoing Campaign
The crowdfunding campaign is going live in 3, 2, 1… Investing is now available for everyone! Time to promote it on every available social media channel, and remember, the bigger the traction & engagement – the better! Also, we'll send a newsletter announcing the live campaign to all of our mailing lists, so everyone will be informed that they can invest starting now. The campaign has about 6-8 weeks (or more, if necessary) to reach its funding goal on our platform.
Once you've got the attention of a wider audience and have persuaded them to learn about the business potential and invest, things start to pick up speed and create a snowball effect. In no time, there will be plenty of people interested in investing in your business.
It's time for an interview! We will host a 'Meet The Founder' session. This is a pitch for potential investors to tell them more about your business goals, your domain of activity, and your motivation.
During the campaign, the marketing and communication efforts must be relentless. Promote your results and keep encouraging people to learn more about your campaign in your online communications, including social media and email. Dress up your social media accounts, photos, and headlines to spread the word that you're seeking funding. 
Make sure to limit your social media activity to official brand pages. To reach even more people with your raise announcement, you should spread the word through your team, friends, family, and even press releases.
AMA Sessions
In the first 2-3 weeks since the Campaign is Live, the founder(s), alongside Ronin experts, will host an AMA (Ask Me Anything) Session that will be live on Ronin's social media channels, meant for the public directly interested in investing in the company. All people can attend this session and ask questions about the company's mission and numbers while the founder presents the complete project and pitch. The length of one session can take up to an hour, depending on the number of questions addressed.
Here you can watch an AMA Session for AIMINDED, a brand that brings an innovative solution for faster cancer treatment. 
2. PR & Marketing Strategies to get noticed in the market
How to use PR to up your Startup game
The goal of PR is to attract the interest of the press. The audience is influenced by what the press says. You gain exposure to a broader audience as they mention you and your company in their articles. Including publicity in your content and marketing strategy may help your business expand and thrive. So, the next natural thing is to go out there and let the world know about your business! Spread the word about the campaign's debut and open up the option to invest to the general public through a press release.
Another fantastic plan is to conduct interviews with the company's founders. Investors and anyone interested in the concept may get a glimpse of the people behind it, the solution they provide to the market, and their ambitions for future development.
Have you already accomplished one of your objectives? This calls for an immediate news announcement. Keep publicizing significant developments in finance, strategic alliances, and major investors. Aside from increasing exposure for your business, this will also keep the audience interested.
Marketing Strategies 
Put up a banner on the company's homepage and a pop-up on the site to announce the launch of your campaign. The website traffic and the brand's awareness will rise due to this. As for social media, prioritize organic posts, but pay attention to paid campaigns; they might come in handy!
Keep your audience engaged and updated with what your crowdfunding campaign looks like.  Publish articles, spread the word through newsletters and pitch your business on any given opportunity!
Another great tip is to have highly visible and active individuals vouch for your company's potential and the possibility of investing in it. Contact and connect with as many people as possible.
Conclusions 
We know the process isn't easy, but it's worth it! Now that you know everything that happens before and during a campaign, we hope it's all clearer. You have to pay a lot of attention to every step and give your best at any time. Keep on ronin'! If you want to see more of our work, check out the businesses that hit their financial goals on our platform.
Read more insights
Founder's Story / 10 min read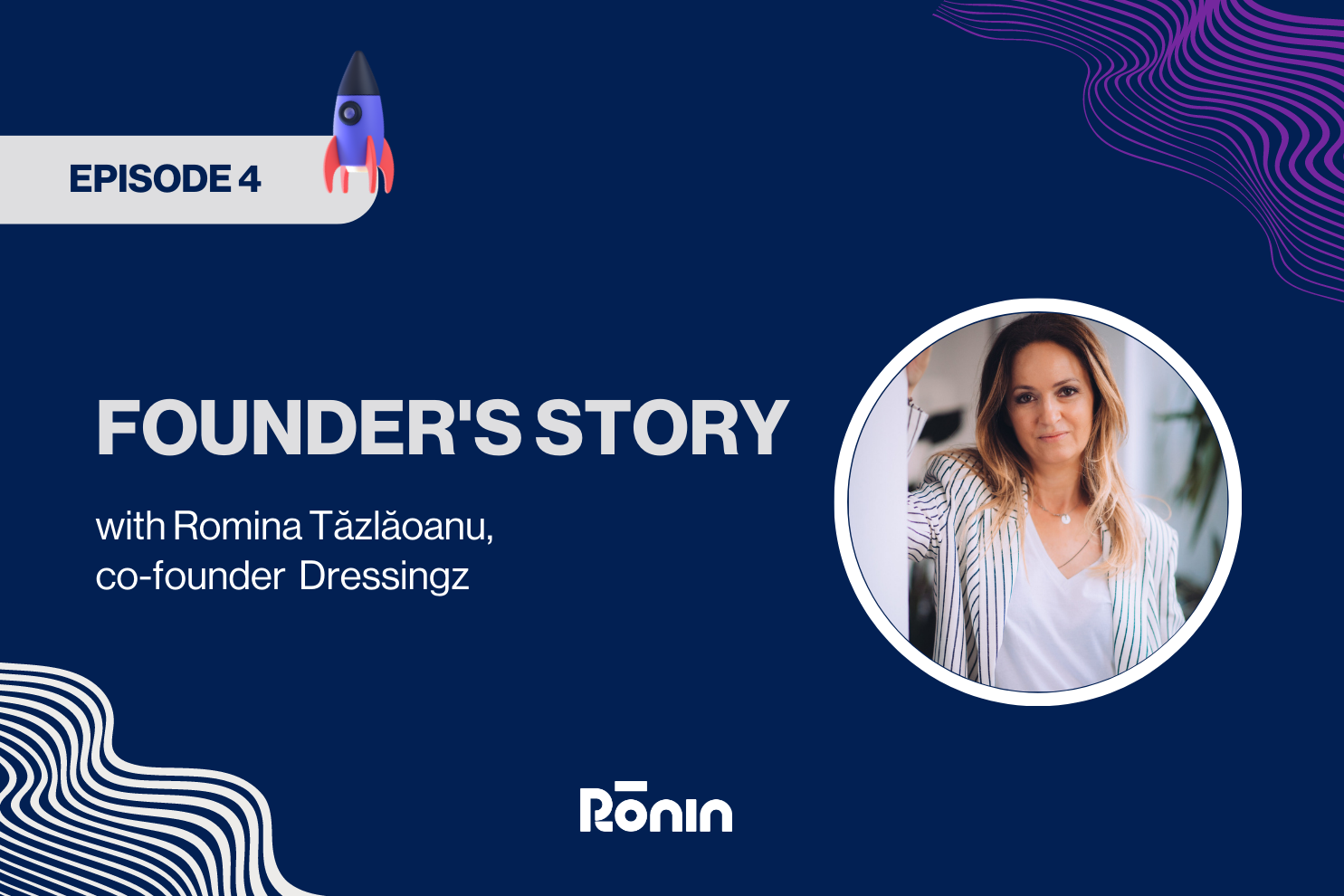 Paving the Path to Sustainable Fashion: Meet Romina, Founder of Dressingz
Andra Costin on iulie 24th, 2023
In times when fashion and technology may seem like two distant worlds, Romina, the founder of Dressingz, saw an opportunity to bridge the gap and create a transformative impact. With a remarkable background in the fast-paced tech and telco industry, Romina's journey took a fascinating turn when she decided to venture into the pre-loved fashion realm.
Investing Insights / 9 min read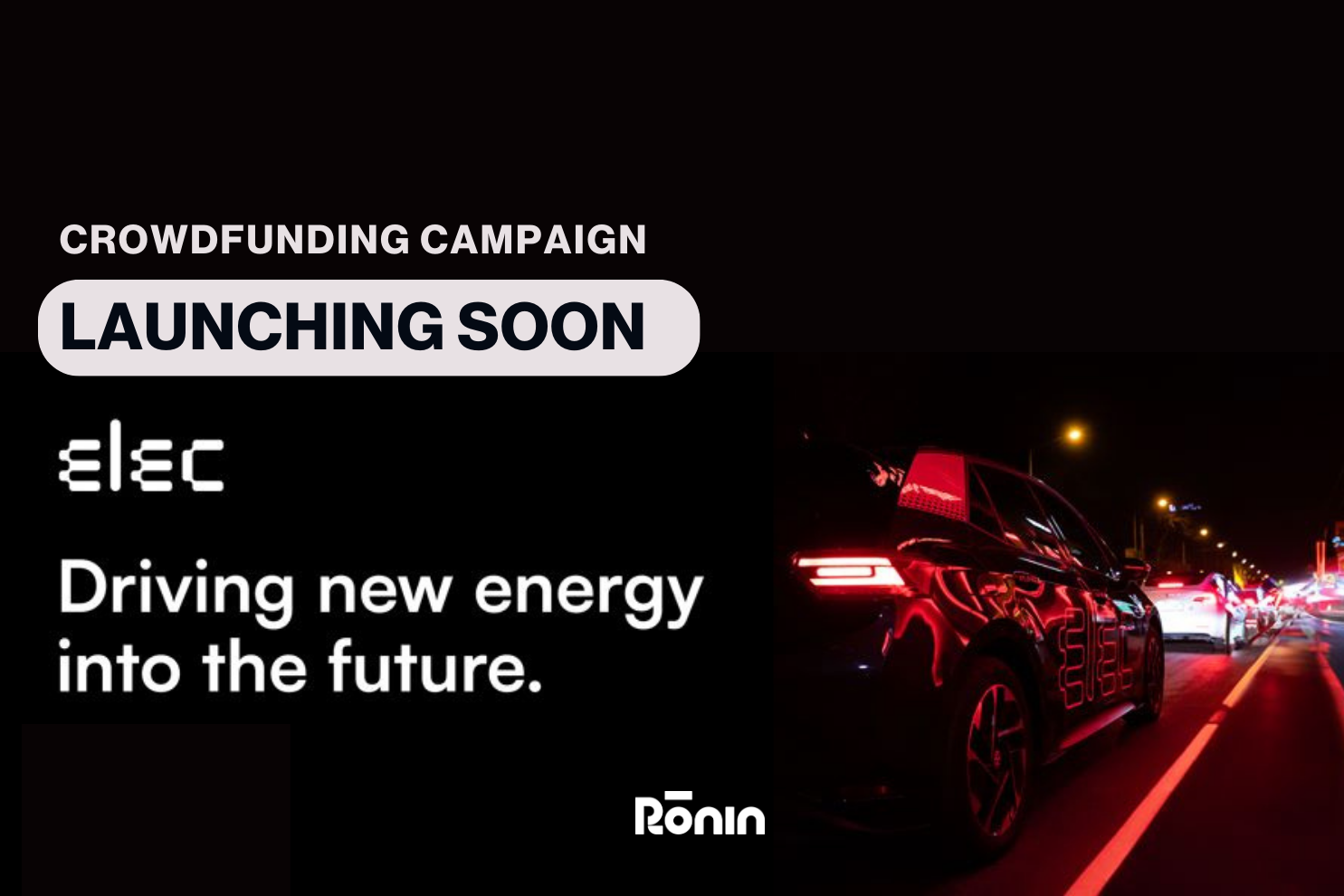 Introducing ELEC: Redefining Travel for a Sustainable Future
Andra Costin on iulie 11th, 2023
With a focus on sustainability and a vision to redefine travel, ELEC is ready to reshape the way we commute & travel, inspiring a greener and more sustainable world. To uncover the story behind their mission, we sat down with Alexandru Manea, founder and CEO of ELEC.