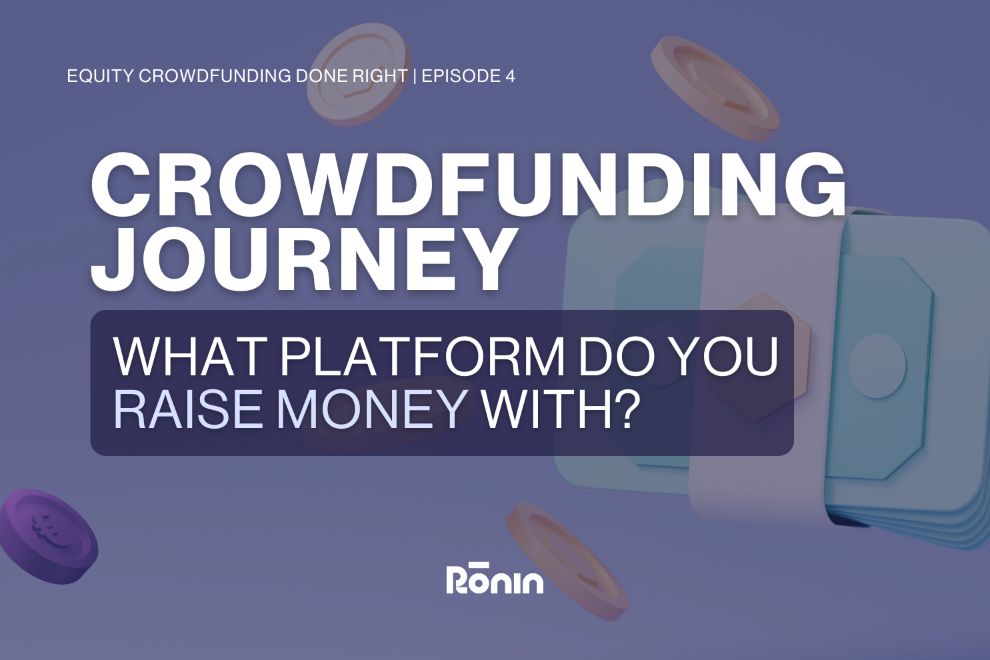 Equity Crowdfunding Done Right | Episode: 4 Evaluating the equity crowdfunding platforms. A complete checklist.
Rōnin Team on octombrie 10th, 2022 / Crowdfunding Journey, Founder Resources / 6 min read
There are various crowdfunding platforms to consider that allow you to raise money for your business or to invest in an idea. But which crowdfunding platform is best for your needs? As we have said in a previous blog post, crowdfunding refers to raising funds for a business in a particular stage of development.
These platforms come with both advantages and disadvantages. From the buzz created around the company to the ability to raise money from multiple investors at the same time, and the fact that your business model is validated by many people. At the same time, you need to keep up with the legislation applied to the campaigns and you need full transparency when it comes to the company and its financial statements.
That being said … let's see how you choose an equity crowdfunding platform that's right for you.
How to Choose your Equity Crowdfunding Platform
The role of a crowdfunding platform is vital when deciding to raise money from crowd investors, but also for those who invest. Therefore, it is imperative to look at many essential aspects before deciding to take the next steps.
Fundamental things
Language used
Head to a platform that uses the languages you know. It is essential to understand all the information about everything involved in a fundraising campaign: the process, and any particular aspect about the implications. 
Rōnin is a platform at the beginning of the road, so we decided to communicate directly in English (a language of international use), but our platform will have a bilingual option very soon.
Used currency
Consider this part as well, although it may seem counterintuitive. Why do we say to consider? Because in some troubled times, there can be currency fluctuations.
As previously mentioned, being at the beginning of the journey and established in Romania, we currently use the national currency. When we launch regionally, we will also adopt the European currency.
Region
Although unitary regulations and rules have entered into force for all European Union countries, it also considers the region's legislation. These are fundamental issues that can sometimes be overwhelming.
The legal stuff – legislation and regulations
Financing structure
It is crucial to understand how the financing structure works, so you can choose a platform that meets your expectations. For example, the investor becomes the direct owner of the shares of the company in which he invested. Still, because of the expenses that can be overwhelming, he owns rather indirect ownership.
Regulation
The license and regulations assure the investor and the founder that a platform is monitored by government authorities and complies with the rules. So, head to regulated, licensed platforms. In Romania, a law was recently adapted for crowdfunding type financing. Thus, from July  we started all the processes to obtain the license.
Tol
l
There are various different tax policies in Europe, so before you move forward, make sure you understand your tax obligations and rights.
The functionality of the platform can substantially improve the user experience
Assessment
The platform frequently applies internal or external ratings that indicate the quality or risks of the transaction. If you have made sure you trust the rating methodology and platform, then the rating can be the leading guide. Also, the way startups are chosen is a vital step. For example, Rōnin has a very well-developed and transparent vetting process. Depending on some metrics, each business is evaluated, and feedback is provided if necessary and only before the startup is listed.
Communication tools
The communication tools between founders and investors are crucial when deciding on which platform you want to get involved with. It is necessary to have direct and transparent communication between the founders and the potential investors.
We, at Rōnin, encourage dialogue between founders and investors, so we created a Q&A section directly on the platform where they can communicate directly. We also periodically organise a dedicated online event, "Meet the Founders". During it, the founders pitch and the investors can come with clarifying questions.
Secondary market / Bulletin board
This tool allows investors to sell their investments on the stock exchange. The EU regulation clearly defines how it should be done, but such an instrument makes the investment much more liquid. We are also working hard to get this feature. The end of the year will bring many great things!
Other key factors
Data set and data quality
The new European regulation clearly defines what minimum information a listed project/startup should present, the so-called Key Investment Information Sheet (KIIS). Data makes the difference and is an essential condition for moving forward.
Fees
Each platform has its pricing system so that prices can be substantially different depending on the platform – from investor fees to success fees.
In Rōnin's case, there is only a success fee, and payment is made only if the campaign ends successfully.
The people behind the Platform
The people behind the platform are essential. Pay close attention to who they are and what relevant experiences in business, leadership and crowdfunding they have. Do some detective work because the risks can start here.
Do you want to put your dreams to work? Start from here!
Founder's Crowdfunding Journey
"A funding process means validation, mentoring, quick adaptation, repositioning, and always getting out of the comfort zone. However, each startup must consider choosing the type of financing that suits them carefully. For us, crowdfunding was an excellent exercise: we expanded the board, gathered feedback, and brought new customers who became our investors.
During this process, startups must be prepared to gain more awareness. The team should create a PR and communication strategy, grow their numbers (gain traction), and identify a couple of brand ambassadors (clients, partners). Our collaboration with Rōnin has brought us all these challenges that we overcame as a team. During a round of funding, a startup learns more about its DNA: about abilities, dreams, plans, and real motivations."
– Alexandra Roată, Managing Partner @SoftLead
Read Alexandra's advice for startups and founders who are ready to take off on their startup journey!
Read more insights
Investing Insights / 7 min read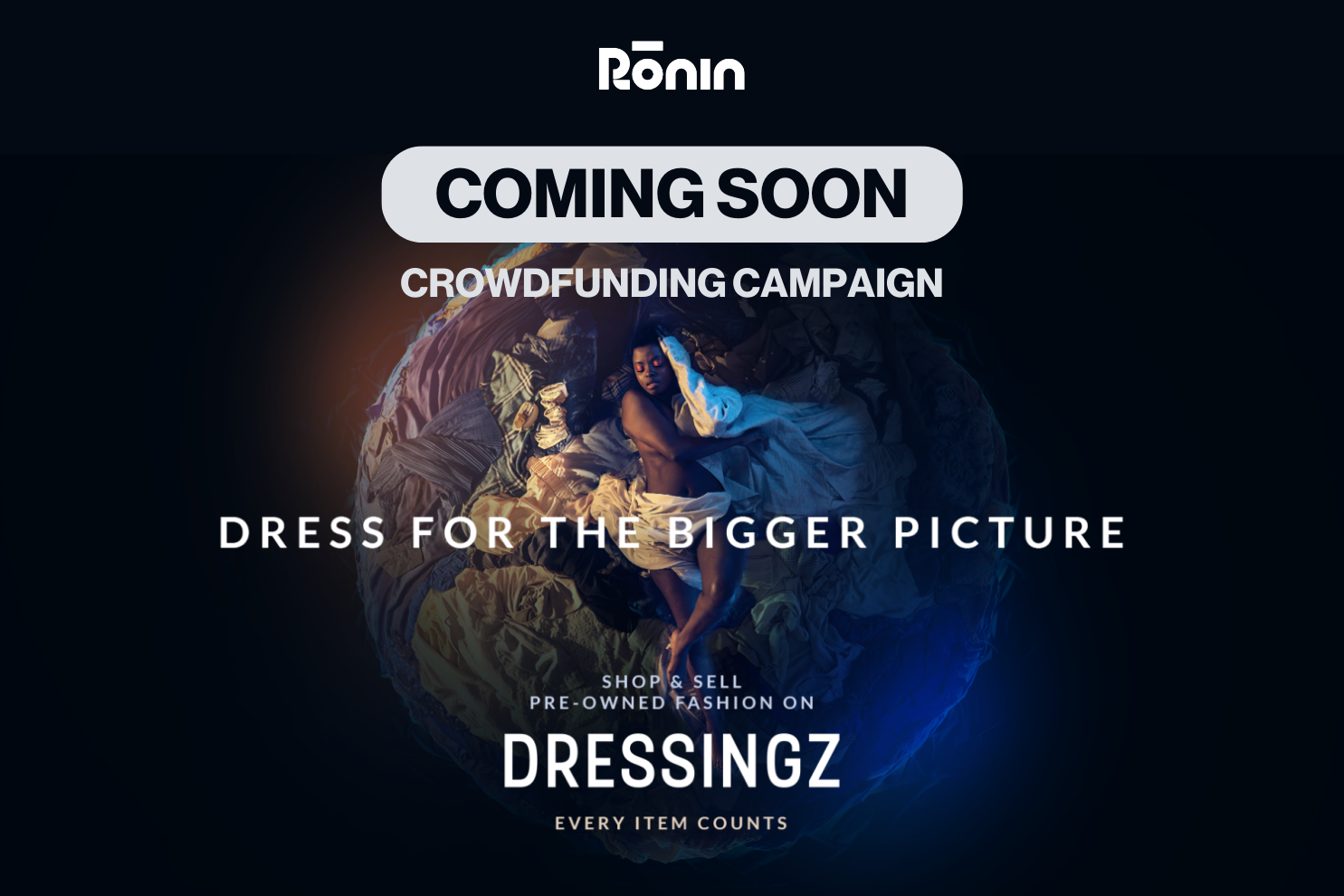 Crowdfunding campaign coming soon: Dressingz | Empowering fashion-conscious consumers with accessible pre-loved luxury
Andra Costin on mai 18th, 2023
In a world increasingly concerned about sustainability and conscious consumption, Dressingz emerges as a promising player in the pre-loved fashion industry. Their mission is to make resilient premium fashion more accessible, allowing people to enjoy high-quality clothing at affordable prices.
Product Updates / 5 min read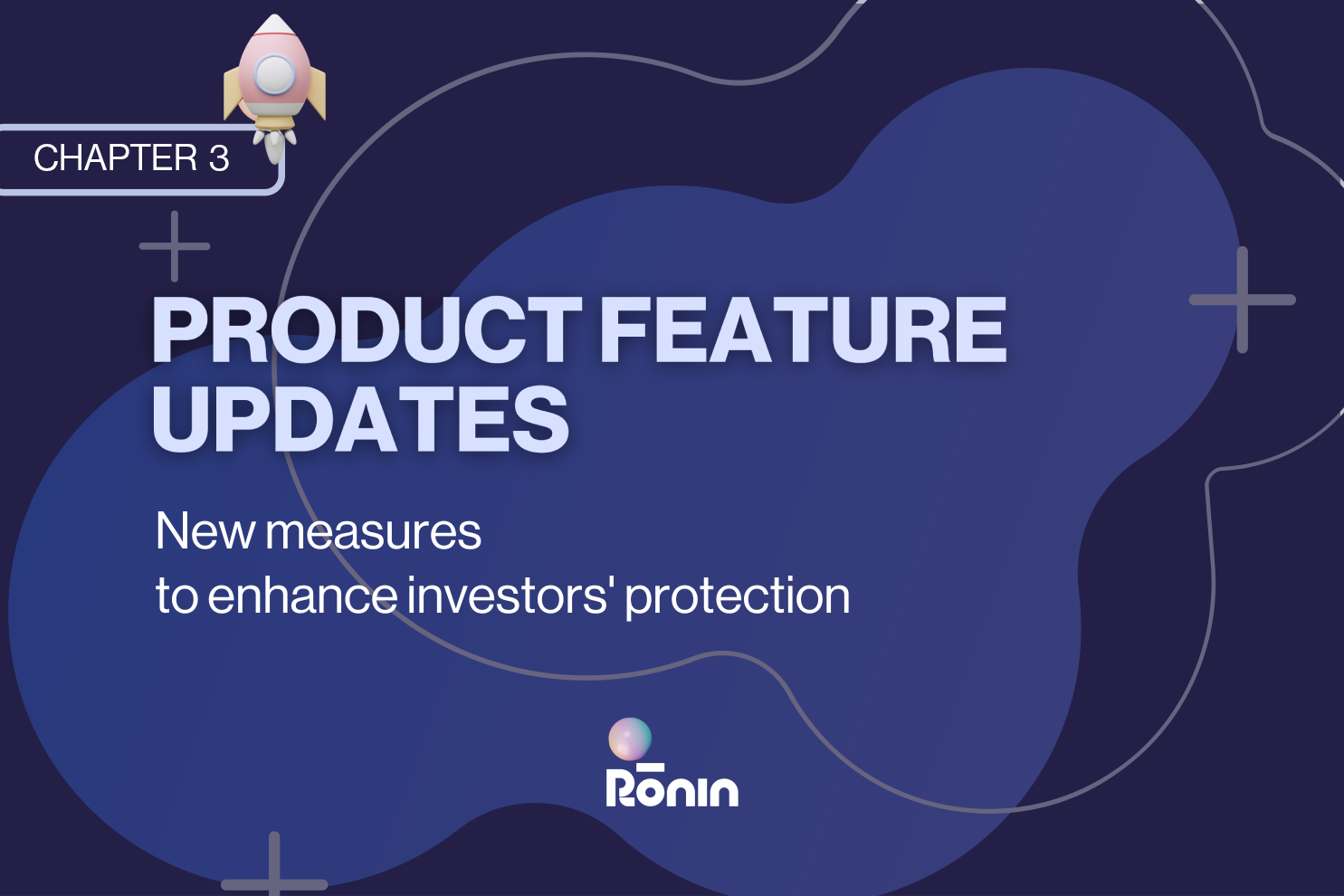 Product update: New measures to enhance investors' protection
Rōnin Team on ianuarie 31st, 2023
When it comes to safety & compliance, investor's protection is one of our main golden rules. To ensure adequate protection for all of our investors as they participate in crowdfunding campaigns, we have introduced appropriate protection measures for non-sophisticated investors.