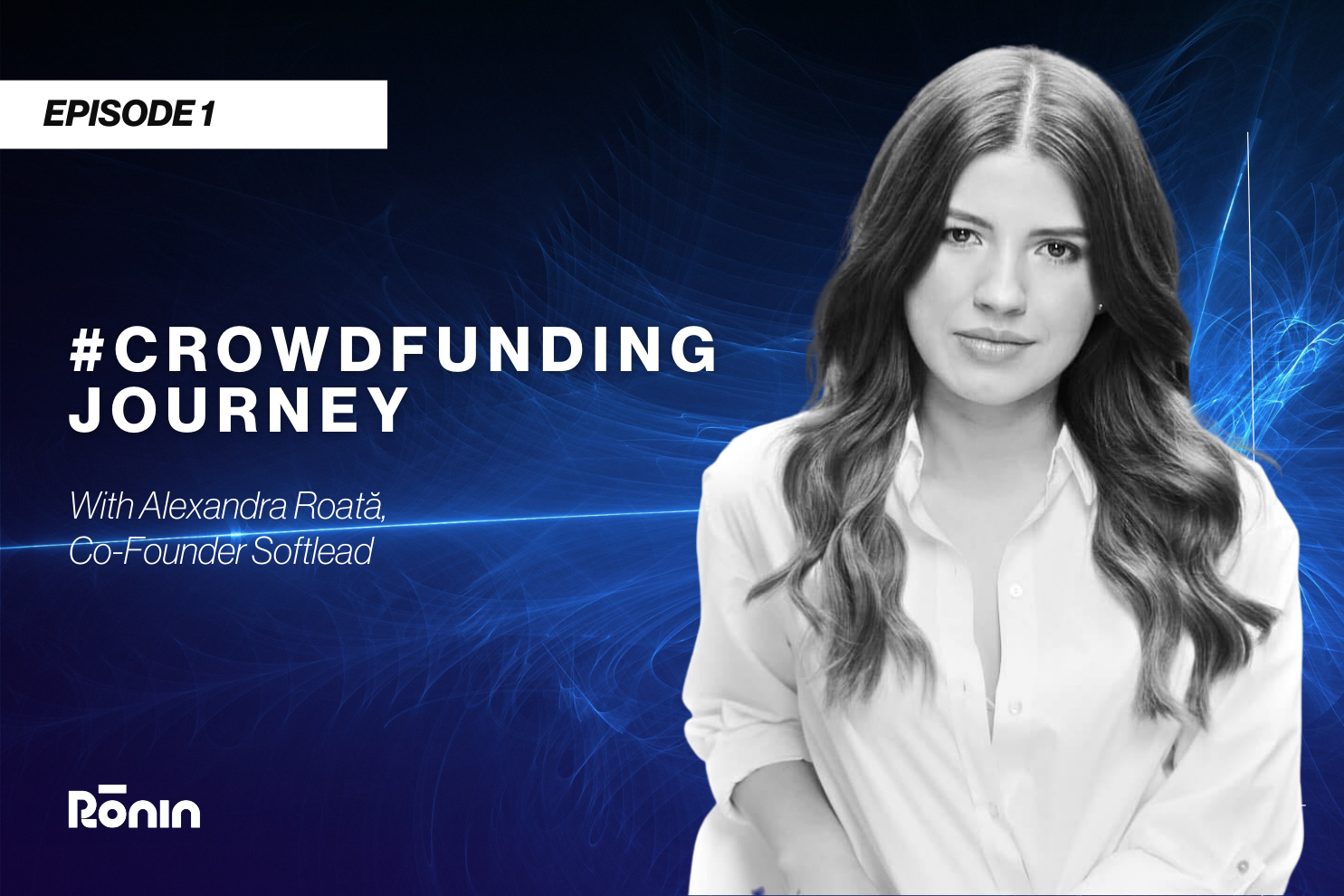 Crowdfunding with Rōnin: the success story of Softlead
Rōnin Team on aprilie 7th, 2022 / Crowdfunding Journey / 4 min read
Alexandra Roată and Andrei Dumitrașcu are keen on making digital transformation accessible for businesses through Softlead, the only marketplace that helps companies find the best software solutions using their Digital DNA. Softlead is the first-listed company on weronin.com, and the startup raised €200K through crowdfunding at the beginning of 2022, helping the team follow its mission and scale up the game. Here are some thoughts from Alexandra Roată, Co-Founder of Softlead, after the crowdfunding experience with Rōnin. 
Investment rounds – the fuel every startup should think about
A funding process means validation, mentoring, quick adaptation, repositioning, and always getting out of the comfort zone. However, each startup must consider choosing the type of financing that suits them carefully. For us, crowdfunding was an excellent exercise: we expanded the board, gathered feedback, and brought new customers who became our investors.
During this process, startups must be prepared to gain more awareness. The team should create a PR and communication strategy, grow their numbers (gain traction), and identify a couple of brand ambassadors (clients, partners). Our collaboration with Rōnin has brought us all these challenges that we overcame as a team. During a round of funding, a startup learns more about its DNA: about abilities, dreams, plans, and real motivations. 
How was the crowdfunding experience with Rōnin?
We chose Rōnin as the platform for our crowdfunding campaign because we believed in their story. We believe that their plans to automate the entire investment flow and launch a blockchain-based secondary market can help us in the long run. Being the first campaign launched, therefore, from the first moment, we knew that we would have to go through specific challenges together. In the end, closing the round is the most important thing to deliver the promised results.
What is your advice for startups?
Strategies first! In your brand awareness, communication, and media plans or business model, strategies are the most critical assets of a business, no matter how mature they are. If you need financing, plan carefully, create scenarios, and start pitching the business to any type of potential investor only after you pass the 75-100 pitches submitted and apply the feedback that matters, choose the strategy that works for you.
How are you going to scale up the game after the crowdfunding round?
The investment allows for the accelerated growth of the Softlead.ro platform in the local market, the development of the Softlead Digital DNA module, and the preparation of the venue for the international launch. 
Softlead is designed to become the leading digital ecosystem of information, choice, and implementation of software solutions and services for small and medium-sized companies. For this segment, digital transformation is complex, challenging, and often not transparent. This needs to change quickly so that businesses can grow organically, efficiently, and based on maximum productivity. Choosing the proper software application for each company can be easily met, and Softlead's strategy meets the core needs of the software acquisition flow. 
In the rapidly growing generation of advanced technologies, augmented analytics is just taking off from the ground and needs to progress forward in the following years. More and more businesses collect data for powering deeper insights to enhance the interpretation capabilities to draw compelling business acuities. On its mission to contribute to the AA market development, Softlead is just on its way to reaching its goals after crowdfunding their Seed Round on the Rōnin platform: 
April 2022 – reach €12.000 monthly revenue

June 2022 – Launch Digital DNA Assistant tool – full version

September 2022 – Finalise Softlead.com, our platform for international expansion

December 2022 – Series A Investment round 

February 2023 – Launch Softlead.com, a unique platform for all countries
If you're a rōnin investor to become, don't miss your chance to explore the ongoing campaigns and learn how you can Start Growing Your Money through Equity Crowdfunding. 
Or maybe, do you want to put your dreams to work? Here's how you can start crowdfunding with us. 
Read more insights
Investing Insights / 7 min read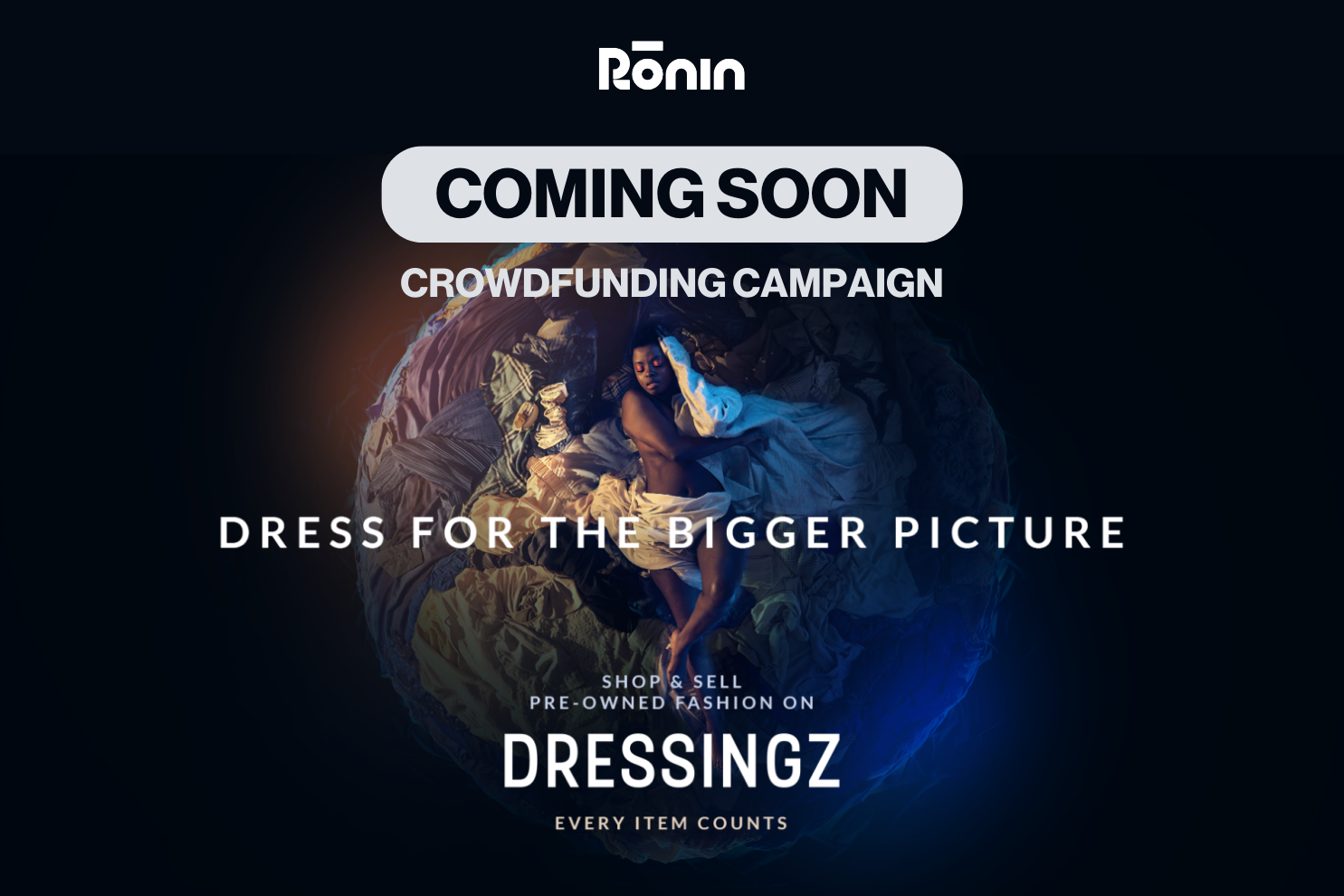 Crowdfunding campaign coming soon: Dressingz | Empowering fashion-conscious consumers with accessible pre-loved luxury
Andra Costin on mai 18th, 2023
In a world increasingly concerned about sustainability and conscious consumption, Dressingz emerges as a promising player in the pre-loved fashion industry. Their mission is to make resilient premium fashion more accessible, allowing people to enjoy high-quality clothing at affordable prices.
Product Updates / 5 min read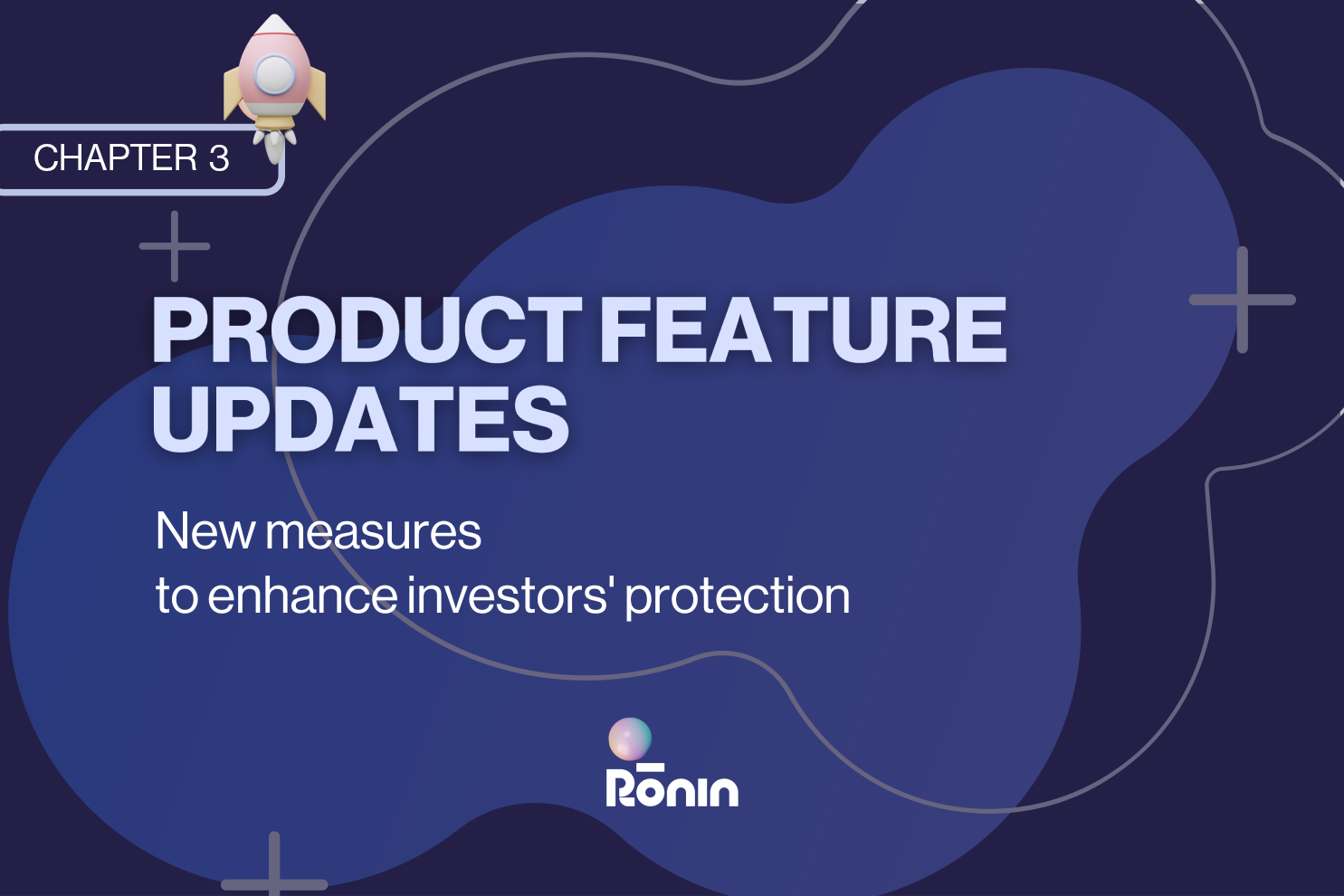 Product update: New measures to enhance investors' protection
Rōnin Team on ianuarie 31st, 2023
When it comes to safety & compliance, investor's protection is one of our main golden rules. To ensure adequate protection for all of our investors as they participate in crowdfunding campaigns, we have introduced appropriate protection measures for non-sophisticated investors.