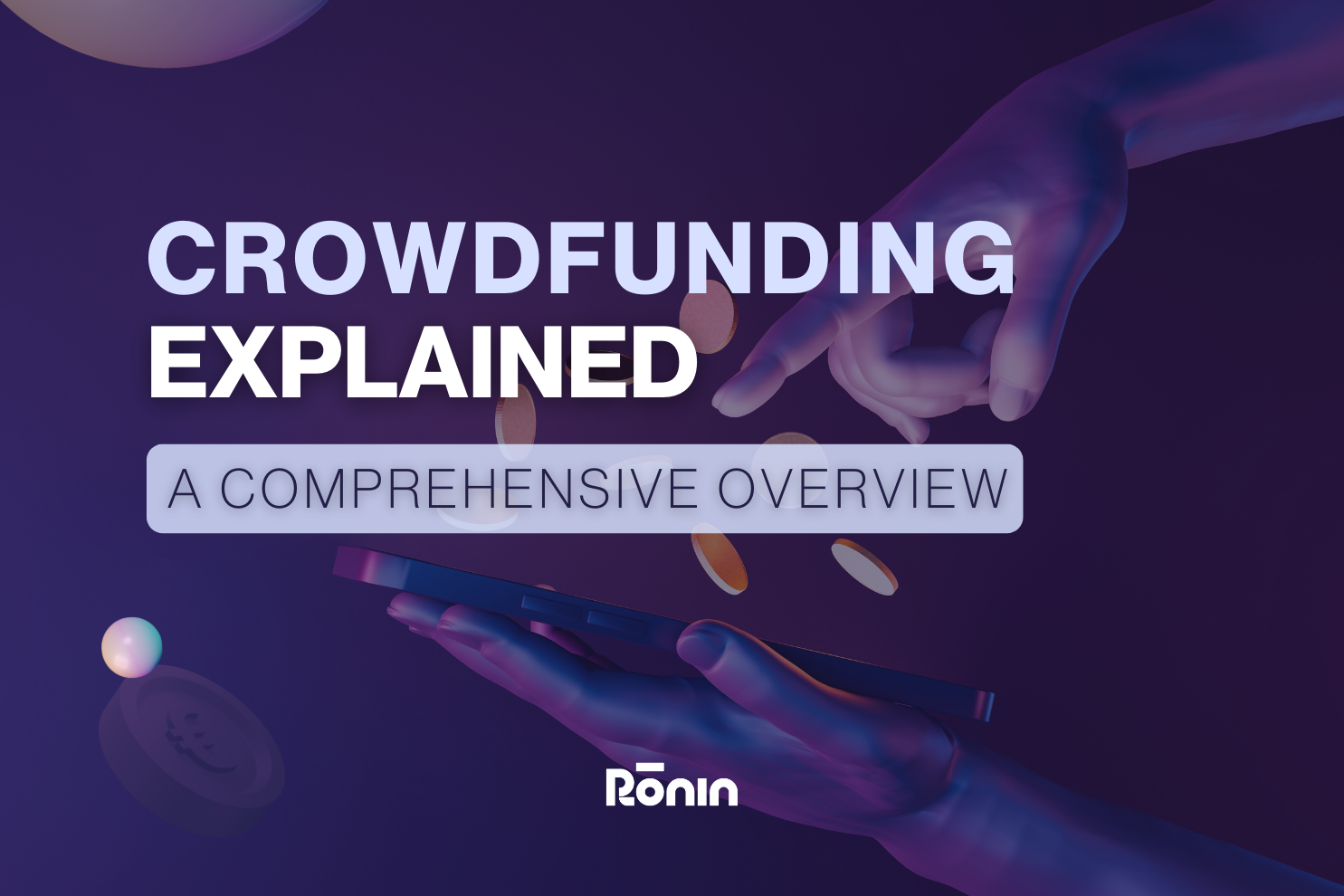 The Pros And Cons Of Crowdfunding | A founder's perspective
Rōnin Team on iunie 8th, 2022 / Crowdfunding Journey, Founder Resources / 7 min read
Getting the right fundraising mindset for your company's success
The growth rate of the European tech ecosystem is astonishing. According to the State of European Tech report, last year $100 billion in investment opportunities materialised, and 98 new unicorns came into the spotlight. All these beautiful things could not have happened if the new generation of founders had not acted with the right mindset. This new generation comes with an extraordinary talent, courage, and an ambition to do things differently, with a risk-taking perspective and a "can-do" attitude. It sounds like a recipe for success, doesn't it?
But are things really that great? From the same report mentioned above, we boil down to the fact that there is an acute lack of diversity. Ledgy claims that 40% of technology companies have raised less money than intended. The reason? Lack of network connections, absence of knowledge, and focus needed to run fundraising campaigns.
Check out these three lessons that can change the way you think about fundraising:
1. Long-term connections instead of a transactional mindset. Think of value creation, not valuation. 
You're not just raising money, you're building an army of business partners, board members, loyal customers & true believers, not just 'some' investors. Investors can be long-term partners – of course, depending on the context, they can help you with resources, expertise in the field, strategy directions, and connections. The most important thing is to know what you want from an investor.
2. Start early, before you actually raise – reach out to potential investors before fundraising. Build a relationship with investors as early as possible – even if you haven't launched a fundraising campaign yet, or when the campaign is over, keep them up to date with company updates. This settles the long-term relationship.
3. Long-term strategic thinking is king. And so is Clarity. – Whether you are satisfied with a medium-sized output after a few years or aim for an IPO, it is essential to be crystal clear in which direction you want to go. Once you set this goal, you will know what kind of investor you need.
Which form of funding fits you best?
Bootstrapping
Bootstrapping is the funding obtained by using individual investments and those from friends and family to launch an idea. It is a relatively common and less expensive form of financing.
Business Angels
An Angel Investor or Business Angel can help you get the idea off the ground by financing it. Usually, he receives part of the property or even private equity in the company in exchange for the assumed risk. Investor Angels can be found through referrals and contact networks.
Crowdfunding
Crowdfunding is a system that allows many people to offer relatively small amounts of money to help fund an idea. It started without any offering of ownership in exchange for funding, but this began to change. Financing of this type usually takes place on crowdfunding platforms.
Venture Capital
Venture Capital or VC financing is done through a professionally managed fund and usually involves a more significant amount of money. Venture Capital type financing is offered to companies that want an expansion, so they are in an advanced growing process. VCs have a significant stake and control over the business decision-making process. Like Angel investments, venture capital funds often come through referrals and networking.
How does Equity Crowdfunding work?
As mentioned in a previous blog post, Equity Crowdfunding is a method of raising online capital from investors to finance a private business. Investors receive, in exchange for money, private equity over the business. Equity crowdfunding takes place on online crowdfunding platforms. The process is quite simple, you pass the due diligence process, you create a company profile, upload your pitch – the arguments for which you want financing and why it will make a great deal for potential investors, add financial statements and other information that may be of interest. Then you make use of all your creativity to reach and convince as many people as possible to invest. Once you reach the targeted amount, the investors become part of your company and you can start putting their money to work.
Equity Crowdfunding is a legal way to raise money. In both the US and the EU, there are a number of legal regulations designed to protect both investors and founders. The maximum amount to be raised in a year is 5 million, respectively 1 million per campaign.
Pros and Cons of Equity Crowdfunding
It can be a great alternative investment decision to sell some of the company's stock in exchange for funding, right? Especially if it's a company with excellent growth potential. But, as with any financing, it has its pros and cons. Let's take them one at a time:
Pros of equity crowdfunding 
The possibility of raising more money from a broader range of investors;

The financial reporting and the administrative part can be simplified through the action platforms that offer the funds raised in a single investment;

No loan repayments are required;

The buzz around the company name and lots of connections.

Business model validation – using the wisdom of the crowd to validate the idea
Cons of equity crowdfunding
You can't outsource fundraising. There's a lot of effort, time, and planning to put in:  detailed financial reports, pitching sessions, networking, a lot of PR and marketing, events & co. Remember you want to convince the crowd to invest in your company.

You must also take into account the legislative norms of this type of financing;

Full transparency – Listing for crowdfunding is like an open book. Anyone who wants to invest in your idea will have access to all the company's documents, the detailed idea, the business model, the future development plans, the team that works on the project, and any details that can convince them. So, when you decide to be listed, you need to assume full transparency.
Life after Equity Crowdfunding
The dust is settled… now what? Unfortunately, entrepreneurs often forget to think about what happens after their crowdfunding campaign ends. Is there life after crowdfunding? Definitely yes. But it would be best if you plan it. Think of all the buzz created around your company name. It would be a pity to lose it. So, what are the next steps?
Establish credibility

– get the right people to talk about you to the right people;

Build a community

– communities can often help you with constructive feedback on your product or attract people to your communication channels. There are no limits to creating momentum if you have a trustworthy community!

Stay active

– stay grounded in the environments you've just been exposed to, talk to the world, make connections, and start building on them

Put money to work

– deliver on your projections & promises
How to raise money with Rōnin
Does Equity crowdfunding sound like a good idea for your company? Here's how simple the process is:
Step 1: Become a rōnin by joining www.weronin.com
Step 2: Apply for fundraising: Upload your company information and pitch us  your idea
Step 3: Pass the  due diligence process 
Step 4: Pre-campaign launch – you set up your Coming Soon campaign page and begin to build the investor pre-subscription list
Step 5. Refine your business plan, pitch deck, and marketing plan for your crowdfunding campaign.
Step 6: Kick-off crowdfunding campaign
Step 7: Reach your target and put your dream to work 
Step 8: Share the success!
Find out more about the whole process >>
Here to stay
Investing through equity crowdfunding is happening and is here to stay – most likely the fastest-growing source of capital for startups. While some industries have been shaken in recent years, crowdfunding has continued to advance at an astonishing rate, and the results have not been long in coming. Let's help our entrepreneurs bring their visions to life by bringing them forward and supporting them.
Here are 3 reasons why crowdfunding is here to stay:
Crowdfunding has a history, although it has become popular in recent years, crowdfunding was founded in 1997.

Truly innovative products have been introduced to the market. You've probably heard of

the pebble watch

or

the star citizen game

.

The popularity of crowdfunding has introduced new businesses, such as

crowdfunding platforms

. The first platform appeared in 2000.
Read more insights
Investing Insights / 7 min read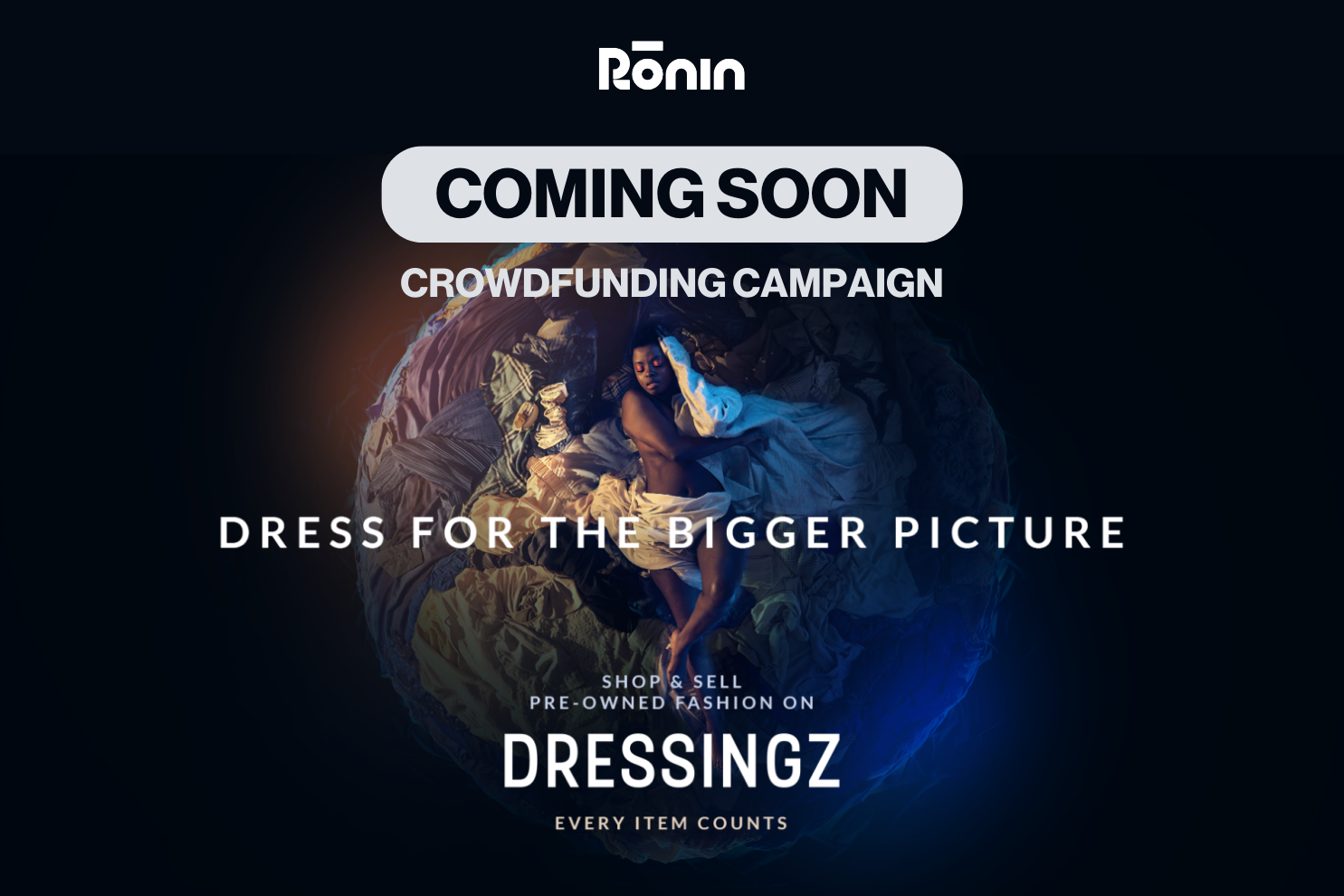 Crowdfunding campaign coming soon: Dressingz | Empowering fashion-conscious consumers with accessible pre-loved luxury
Andra Costin on mai 18th, 2023
In a world increasingly concerned about sustainability and conscious consumption, Dressingz emerges as a promising player in the pre-loved fashion industry. Their mission is to make resilient premium fashion more accessible, allowing people to enjoy high-quality clothing at affordable prices.
Product Updates / 5 min read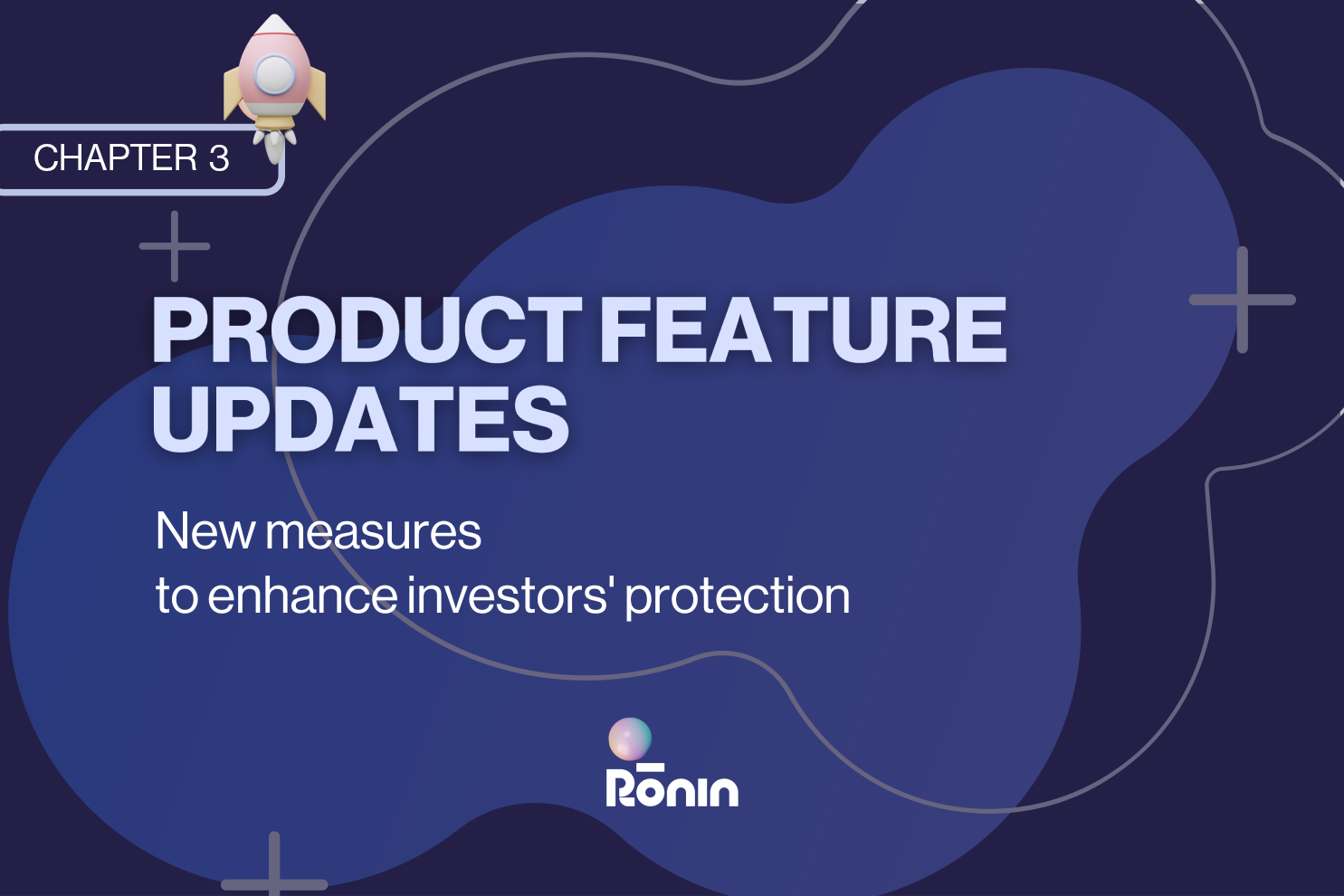 Product update: New measures to enhance investors' protection
Rōnin Team on ianuarie 31st, 2023
When it comes to safety & compliance, investor's protection is one of our main golden rules. To ensure adequate protection for all of our investors as they participate in crowdfunding campaigns, we have introduced appropriate protection measures for non-sophisticated investors.