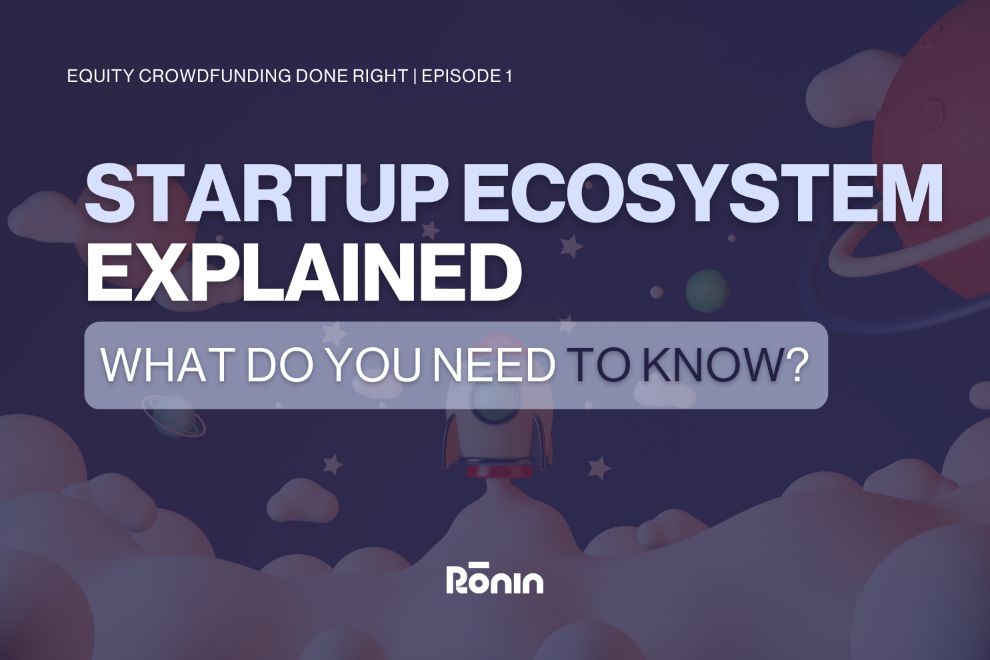 Equity Crowdfunding Done Right | Episode 1: Getting to know the startup ecosystem. A 360 overview
Rōnin Team on septembrie 1st, 2022 / Founder Resources / 11 min read
What pops up in your mind when you hear the word "startup"?
Probably a team of 3 to 5 people crammed into a one-room office somewhere in Silicon Valley or another hot startup hub. Right? Well, you're not the only one thinking about it. A lot of people have that image in mind.
But even a 5-year-old company can be a startup. Forbes says it very well: a startup can upgrade to a larger company by acquisition, opening more offices, generating $20 million revenue, and having more than 80 employees. "A midsummer night's dream" in the startup bubble is for that small group of employees to believe in the startup's mission, create momentum and support its growth. Well, the reality shows that a startup is vulnerable to risks, and only 10% of startups end up tasting success every year, discovering the recipe for survival.
To see this bubble's reality, let's look at some essential statistics.
The startup ecosystem in figures.
The world of startups is booming. There are about 472 million entrepreneurs in the world. Every year, 305 million startups are created, of which 1.35 million are tech. The United States, India, and the UK have the most startups.
Source: https://www.startupranking.com/countries
Taking a look at the distribution by industry, things look like this: 7.1% of startups in the world operate in the Fintech industry, followed by life sciences and healthcare with 6.8%, Artificial Intelligence with 5.0%, Gaming with 4.7%, Adtech with 3.3% and Edtech with 2.8%. Even if there is no completely accurate data, it is clear that modern startups gravitate towards the internet and digital technologies.
Finding investment opportunities in the early stages is probably more of the energy and work involved. The initial funding starts from the founder's portfolio, which aims to raise external capital.
The figures read as follows:
Before they get to Series A funding, companies raise nearly three rounds. (TechCrunch)
The average time between funding rounds: from Seed to Series A is 22 months, from series A to B is 24 months, and, finally, from Series B to Series C is 27 months. (Carta)
In Europe, things have evolved very fascinatingly. From 2015 to 2020, the number of startups has grown at a safe pace. However, since 2020, things have lit up, having approximately 4000 registered investments in 2021. The spotlight was on London, Paris, Berlin, and Stockholm.

Source: Statista
In Romania, the startup ecosystem has flourished. In 2020, startups attracted 50% more local capital than in 2019. And this… is really great! The Romanian ecosystem has benefited from the attention of startup support organizations and startup communities. In March 2018, UiPath became the first Romanian unicorn, reaching a valuation of 1 billion dollars and listed on the New York Stock Exchange (NYSE). In 2019, Elrond became the second Romanian unicorn. The two companies show the true potential of Romania to become an attractive place for startups.
Despite this favorable context, things are far from the excellent development potential. First of all, it is very essential to understand the complementary factors in the entrepreneurial ecosystem. From the moment the entrepreneur sees the opportunity and decides to take the big step, i.e. to start a business, he needs resources – either physical capital or infrastructure, human resources and even knowledge. All these combined take the production process to the desired point, ergo sold products or final services.
Startup ecosystem supporters and enablers
Throughout the ecosystem, pioneers and smaller or larger but important players contribute to the needs of entrepreneurship. The bigger picture about the startup ecosystem is definitely about multiple resources that need to be aligned: the ability and knowledge to convert ideas into goods and services and market them. That requires know-how, physical capital and infrastructure, human capital and, of course, financial capital. Here come crowdfunding platforms like Rōnin that actively contribute to offering the founders access to funding opportunities and help them become investment ready. As we are a smaller part of those focusing their efforts to grow and develop the startup ecosystem, we list here some of the most important stakeholders sharing the same mission of startup ecosystem growth: incubation programs – StartUp Reaktor – an incubation program launched by ROTSA and Techcelerator in partnership with Rōnin, accelerator programs like Launch Community, Cluj Startups, StepFWD, Commons, Rubik Hub, InnovX & many more.
On the other hand, we need a shared vision for the investors, too, so they become aware of investment opportunities and start to grow their money the smart way. In that sense, financial education like the Think, talk, and act like an Investor free webinar series can be an excellent resource for them to acknowledge the journey to financial freedom.
It is easy to understand that the consolidation of the ecosystem lies in several key structural factors and requires investment of resources to diagnose the situation in detail, to experience the supplement. Everything evolves at a healthy pace.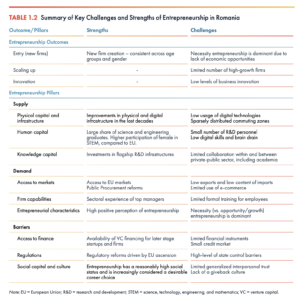 Source: ROStartup
Optimistically speaking, the first steps have been taken. Since June 2022, there is a regulated legal framework for crowdfunding campaigns. So, there is hope that startups receive the proper support for development, so the ecosystem has a very good chance to move forward, to reach its potential.
The stages of funding for startups
Each stage a startup goes through involves focusing on a different component to help grow the business. Let's not forget that the second largest reason why startups fail (29% of cases) is because founders run out of funding and personal money.
Part of Rōnin's missions is to bring into the spotlight the founders who are in the pre-seed stage, seed and early stage. No matter the vertical. According to legal regulations, funding can be 1 million per round of funding, or 5 million per year. And that's something, eh?
Pre-seed
This is the stage where the business is an idea or concept that has not yet been implemented. Look at this stage as a development in which the people who have the idea seek feedback from the people around them to assess the potential to turn the dream into reality. Also, the target audience and competition with similar businesses are studied at this stage.
This is when the financing of the idea comes from individual investment. However, the founders are not alone at this stage as they can  receive support from business incubators and accelerators. Such partnerships play an essential role in consolidating and growing the business idea.
The average amount of financing in the "pre-seed" stage was about 500,000 USD or less, but it can reach up to 1 million. The amount depends on the source of financing and also the need of the business.
Seed/startup
This is an exciting stage. The founders are starting to look for investors for financial support. To convince the investors to join your potential business, you need a solid business plan, an inspirational mission, and very clear goals in order to execute on your brilliant idea. At the same time, the "seed" begins to grow, so it needs the resources and expertise necessary for delivery.
The forms of financing at this stage are diverse: public aid, bootstrapping, business angels, or participation in business incubators, and crowdfunding.
Generally speaking, the funding rounds in the seed stage revolve around the amount of 1-4 million USD. In 2020, the average value was 4 million dollars, four times more than 10 years ago.
P.S. Since our mission is to help all the dare-takers out there put their dreams to work, we've taken significant steps and launched Startup Reaktor in partnership with ROTSA and Techcelerator, an incubation platform that supports early-stage EU startups to innovate and grow. Registrations are OPEN and you can join the first cohort of founders.
Early-stage
Once the homework is done, it's time to practice. This stage is the one in which the company launches. This comes bundled with a cool team, securing funding, and starting work on the development components. This is the step where the team works on gaining traction across the development and growth process, and it usually comprises of fundings between 2-15M USD. Look at this stage as one in which you put the spotlight on your product and start to improve it by implementing customers' feedback.
Growth
This is the stage where the business flourishes. The startup has reached the level where it has a consistent customer base and a constant source of income; basically, when the company grows, the cash flow also grows. Across this stage of development, founders raise up to 30M USD to follow their business plans for expansion.
Exit
The exit stage is not mandatory for all startups. Some choose to become a significant and long-term company; others prefer to make an exit by selling the startup. This exit can take place in many ways, such as the sale of the founders' shares to another company, the acquisition by another company, or an Initial Public Offering (IPO).
When Does a Startup Become a Grown-Up?
Startups.com Community says that a startup takes about 4 years to become a real business and somewhere around 7-10 to reach the success you imagined when you had that great idea. With a well-developed long-term strategy focused on growth or exit, you can certainly be successful. Of course, a growing business also needs financing… but we are talking about a different kind of financing with millions.
But… who invests in a startup?
There are undoubtedly several types of investors to fundraise from. How are they different, and what is the right one for your idea? Let's take them one at a time.
Friends & Family
At least at the beginning of the startup journey, you can approach your friends or family. Maybe they can't afford much money, but even a tiny amount can make a difference in the early stage. Let's not forget the moral support of people who know and trust you.
Crowdfunding
It is a good idea for a new business, product, or idea. Basically, through small sums from large groups of people, you get to finance your idea. It is an innovative and good alternative, and, with the help of the power of the online community, you can get valuable insights and access to new customers. Several crowdfunding platforms can help you to launch a campaign.
Banks and Government Agencies
They may not have actual investor status, but they can offer you access to capital. From the banks' financing programs to the government agencies' grant programs, you can get reasonable amounts of money. If at the bank you bind to them for a specific term by paying a rate, you definitely have some specific limitations at the state programs. In Romania, between 2014 and 2020, there were 50 support programs for science, technology, innovation and entrepreneurship. The budget allocated for them was over EUR 3.6 billion, coming from the European Structural Funds (ESIF) and national funds.
Angel Investors
You get in touch with accredited investors in the seed stage or even above. They have a high interest in small businesses with potential. You can find them online, at pitch events, or through common connections.
VCs
These are the holy spirit of beginner entrepreneurs. We are talking about big money here to fuel the success of your business and gain a good place in the market. They show more interest in Series A, B, and C fundraising rounds than earlier.
And what's behind the investors mindset?
And now let's turn our attention to investor psychology, too. Beyond the status that investment entities have, they fervently share a thought: the appetite for investment. They have a shared mission, that's for sure. They want to find bold ideas in which to believe that they will definitely bring a positive impact in society. A very good idea should benefit more, not just their investors. Investors are looking for that "je ne sais quoi", but more insights from the investors' mindset can be found in our article dedicated to Emotion Mindsets >>
In Conclusion
Startup Life is not an easy one, it is getting you out of your comfort zone and offers you a disruptive life-changing experience. Be ready to commit 24/7.  Got a great idea? Start working on it!
Read more insights
Investing Insights / 7 min read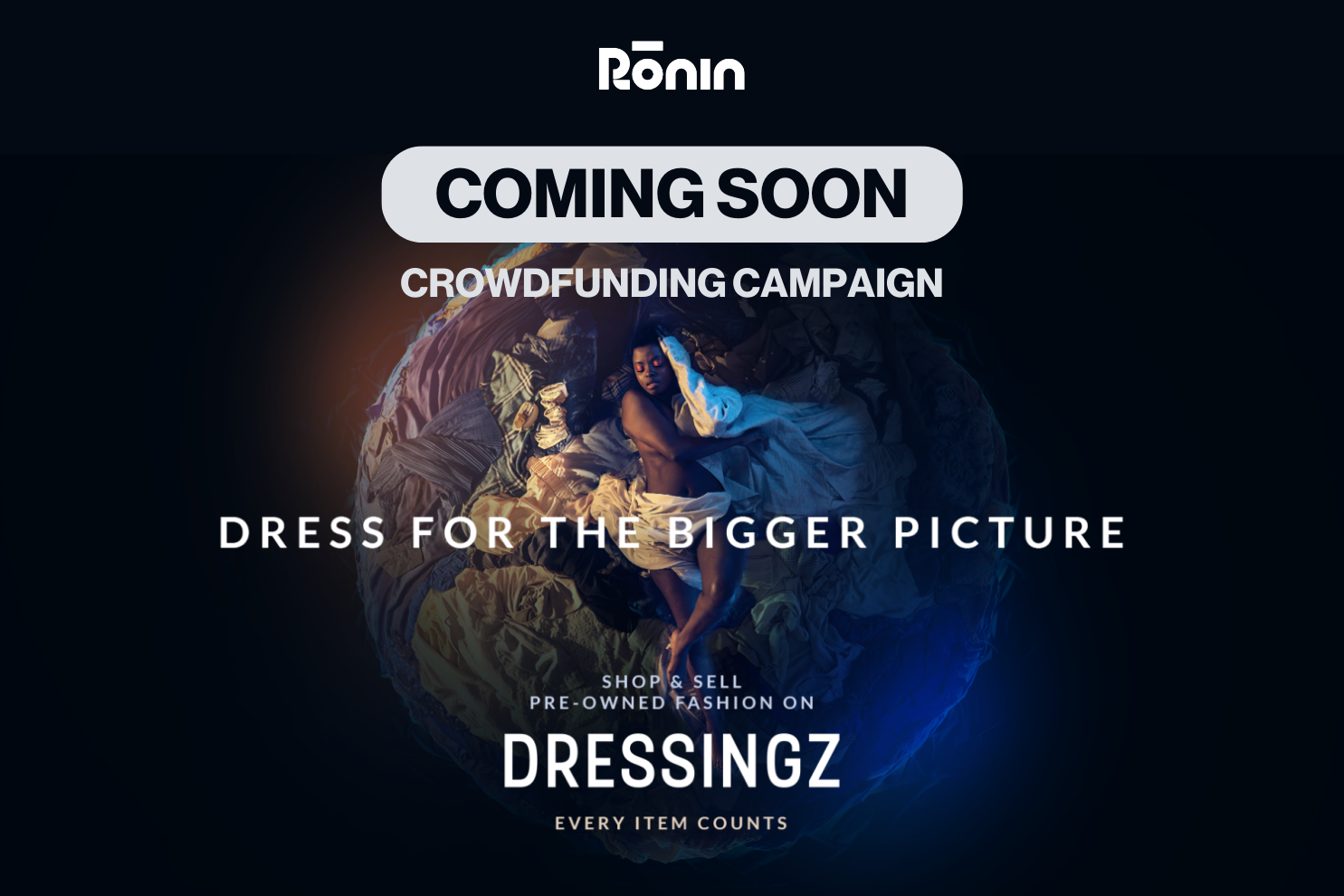 Crowdfunding campaign coming soon: Dressingz | Empowering fashion-conscious consumers with accessible pre-loved luxury
Andra Costin on mai 18th, 2023
In a world increasingly concerned about sustainability and conscious consumption, Dressingz emerges as a promising player in the pre-loved fashion industry. Their mission is to make resilient premium fashion more accessible, allowing people to enjoy high-quality clothing at affordable prices.
Product Updates / 5 min read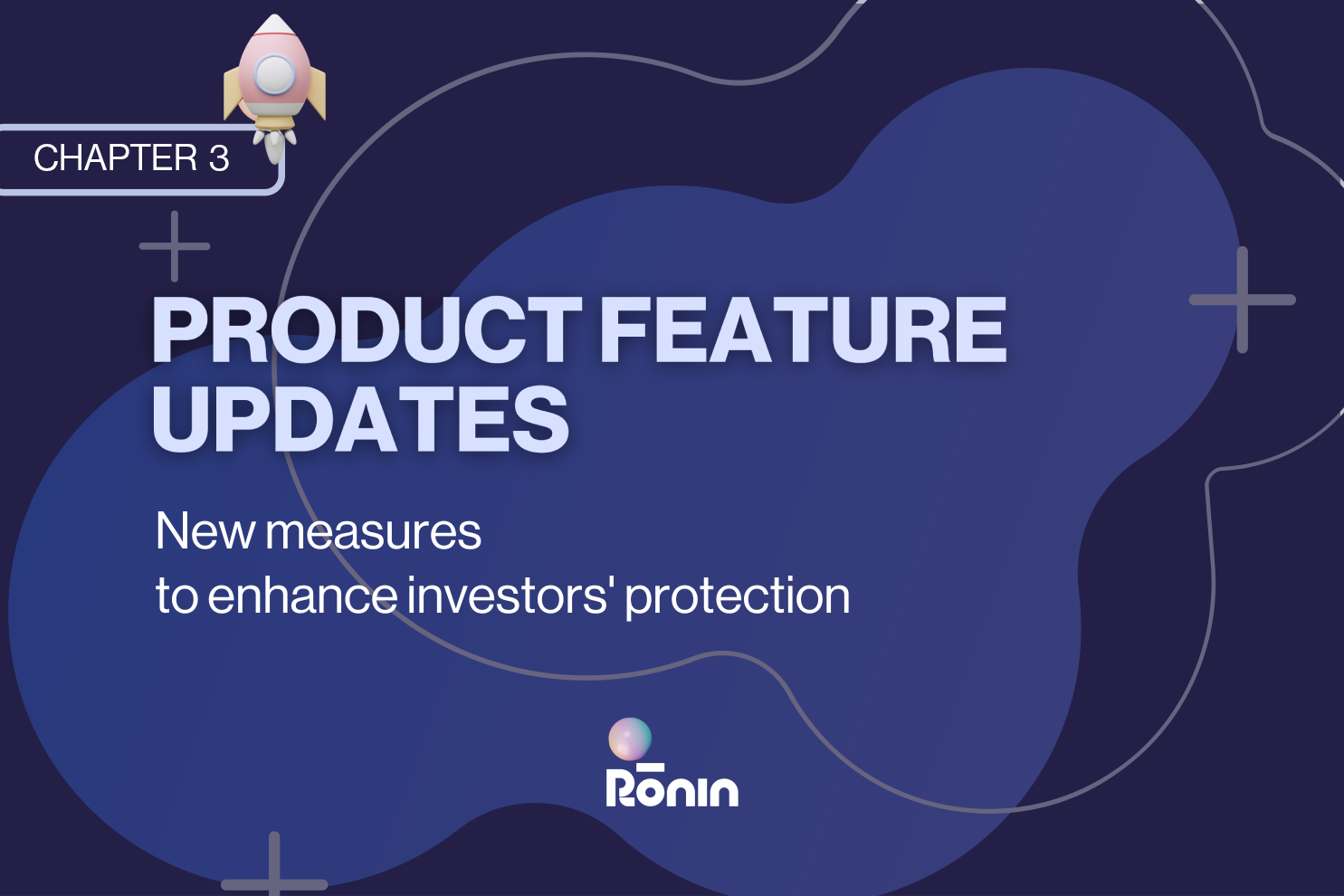 Product update: New measures to enhance investors' protection
Rōnin Team on ianuarie 31st, 2023
When it comes to safety & compliance, investor's protection is one of our main golden rules. To ensure adequate protection for all of our investors as they participate in crowdfunding campaigns, we have introduced appropriate protection measures for non-sophisticated investors.