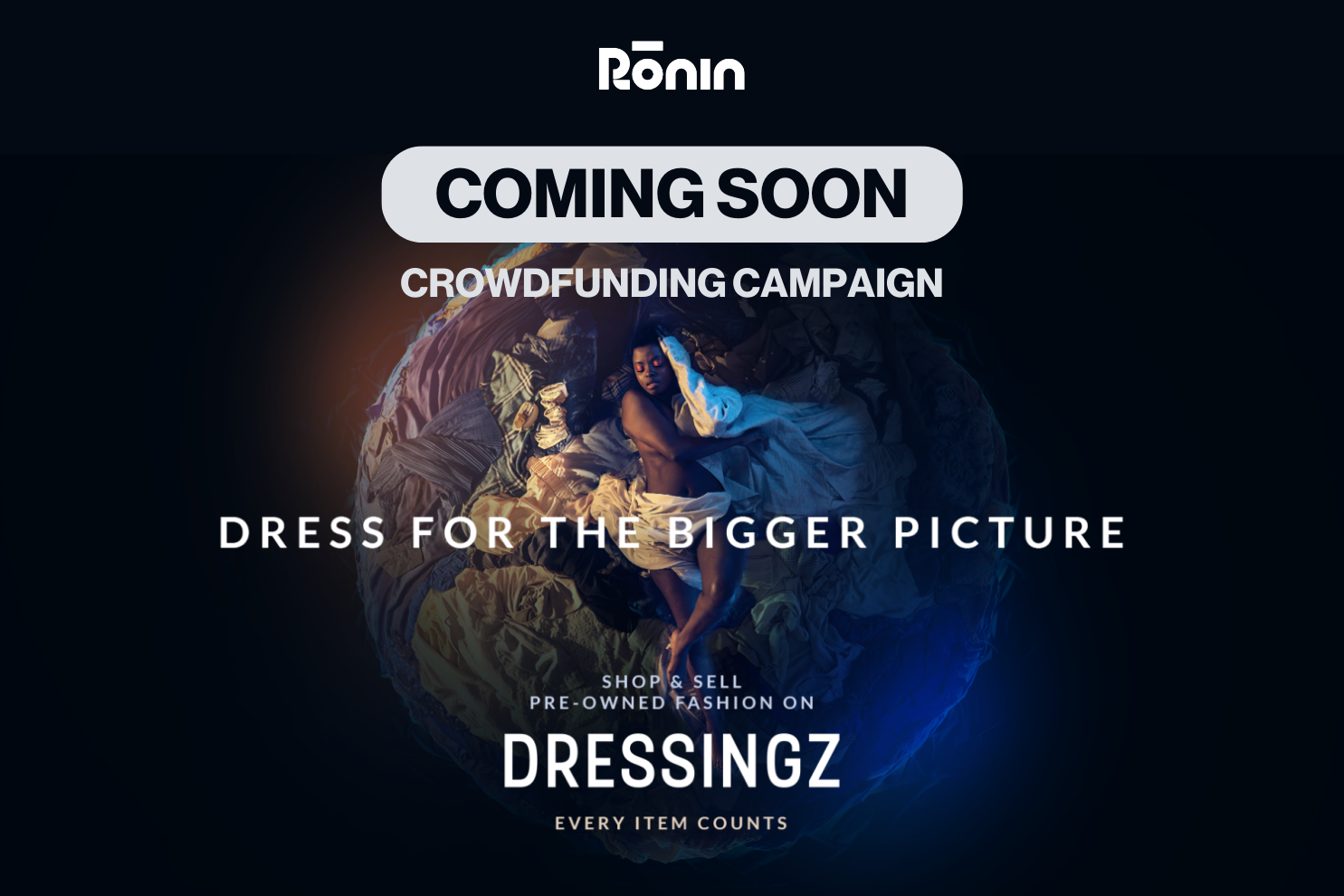 Crowdfunding campaign coming soon: Dressingz | Empowering fashion-conscious consumers with accessible pre-loved luxury
Andra Costin on mai 18th, 2023 / Investing Insights / 7 min read
Dressingz not only contributes to the sustainability movement, but also paves the way for a more resilient and conscious fashion industry in the future.
In a world increasingly concerned about sustainability and conscious consumption, Dressingz emerges as a promising player in the pre-loved fashion industry. Their mission is to make resilient premium fashion more accessible, allowing people to enjoy high-quality clothing at affordable prices. 
Powered by technology, Dressingz aims to create a trusted and efficient environment for peer-to-peer trading, catering to the needs of sellers, buyers, and fashion brands. 
As the fashion industry continues to grow and evolve, the global market for pre-owned fashion is experiencing remarkable expansion. According to recent reports, the market for secondhand apparel reached a staggering $119 billion in 2022, marking a remarkable 24% growth from the previous year. 
Looking ahead, the future of the pre-owned fashion market appears even more promising. Projections indicate that the market is expected to witness exponential growth, with a projected increase of 127% by 2026. This surge in demand is expected to propel the market value to reach $218 billion worldwide. These figures illustrate the increasing popularity and acceptance of pre-owned fashion as a viable and sustainable alternative to traditional retail.
<< Check out more details on their coming soon crowdfunding campaign >>
Amidst the growth of the secondhand fashion market, there is growing concern about the non-sustainable practices of the industry. including excessive production, textile waste, and carbon emissions. The fashion industry is responsible for approximately 10% of global carbon emissions and is the second-largest consumer of water worldwide. These alarming figures highlight the urgency to address the environmental footprint of the industry.
Dressingz plays a vital role in addressing these concerns by promoting circular economy practices and conscious consumption. By encouraging the resale and reuse of pre-owned fashion items, Dressingz aims to reduce the demand for new production and minimise the environmental impact of the industry. These initiatives not only contribute to the sustainability movement but also hold the potential to reshape the fashion industry as a whole.
But let's find out more about their story from Romina Tazlaoanu, co-founder and CEO at Dressingz.
1. What inspired you to build Dressingz?
The inspiration to build Dressingz came from the passion for fashion, conscious consumption trends and the dream to help people access more resilient premium fashion at accessible prices. The combination with technology as enabler for a fast trade for C2C and ongoing quest to understand better the needs of the customers, be it sellers, buyers or fashion brands made possible the set-up of an effective and trusted environment, expected to exponentially grow in the general sustainability context driven by global policies.
2. What challenges did you face while developing Dressingz?
The first challenge came for securing a supply of luxury fashion apparel. We started with a combination of marketing (online & offline), networking and word of mouth, to get optimal results in terms of awareness, credibility and trust.
Bringing along a team of experts, with complementary expertise to secure the scope of the business is our constant focus and we learn a lot in a feed forward style, with each experience or challenge we encounter. 
Finding and securing financing is an ongoing priority on our strategy and we learned that with proof of results, a team committed to the scope and focused client centric attitude we can give comfort that the model works and prove execution excellence on the CEE market.
3. What would you say is the main differentiator that separates Dressingz from competitors? How do you handle risk and competition?
The main differentiator is the client centric approach. Dressingz identified several shortcomings of the international big players, Vestiaire Collective and The Real Real, when dealing with the customer and tried to address them. One angle is the flexibility from the logistics side, the return policy, reduced shipping time given the geographical proximity to CEE customers. 
Another angle that differentiates us from other resell practices in the market, is the need for trust that the product sold is authentic and that the privacy of the parties involved in the trade is respected. While most social media groups or small market places that trade pre-owned are lacking majorly on both aspects mentioned above, the use of certified authenticity experts and the performant technology in building the marketplace, with clear and safe journeys, contributed to the increase of trust and generated increased frequency in transactions.
We analysed the risk associated to the preowned luxury and e-commerce startups and have identified from typical logistics ones (supply of items, delivery and returns), payment (safety of transactions, payment terms, etc) to specific ones on pre owned luxury (stigma against second hand, authenticity) and start-ups (financing, team set up, commitment to execution of the strategy). We tackled each of them and have continuously on radar the new metrics that affect the luxury pre owned trading (change in regulations on sustainability, trademark, digital regulations and GDPR just to name a few). Through the combined expertise team and use of specialised outsourced support we think that these risks are mitigated.
4. How did you meet your co-founders? How did you find a team with the same values as yours?
Meeting the co-founders was a combination of chances. From the previous industries we activated (telecom, marketing, entertainment & media) we managed to bring a compound team from digital savvy entrepreneurs to marketing, finance and luxury. What mattered was an open attitude, excellence in their particular expertise area and commitment to the ultimate goal: drive the adoption of sustainable circular fashion consumption, making pre-owned luxury accessible to many.
5. What lessons are you bringing to Dressingz from your previous experience? Which would you say is the most important skill you need as an entrepreneur?
The previous experience gave us the ability to see "the bigger picture", the structure to design compelling strategies and the discipline to follow the implementation, focusing on specific targets. Also, creativity and networking and capacity to see trends ahead of traditional businesses. Most important skill is the capacity to listen and act.
6. What are your goals with this business? How do you see it in the future?
The goal of Dressingz is to democratise access to sustainable circular luxury fashion and become the destination for circular luxury fashion in CEE. In the future we see the opportunity to scale up the model, create reliable partnerships with luxury brands and have an exit to one of the international players or their representatives for this part of the world.
7. Why did you decide to raise money from the crowd through Rōnin?
We chose Rōnin for crowdfunding because we believe that our business has a component of social, word of mouth, community and trust and all these ingredients could also apply to the financing of the business. We strongly believe that having access to investing should be democratised, and the fact that the small tickets of investment are also available gave the community concept a new angle: doing good and being sustainable can be also rewarded through investment and later returns. The trust comes from the people, team side. We looked at Rōnin's leadership on this market, knew a bit of their team from previous industries we activated in (telecommunications) and sought a complete solution that could help Dressingz for the listing and raising funds, but also after financing, with counselling on executing on the strategy. 
Through their upcoming crowdfunding campaign on Rōnin, Dressingz seeks to leverage the power of community and democratised investment to fuel their mission. By raising funds from like-minded individuals who share their vision of sustainable fashion, Dressingz can accelerate their growth, expand their reach, and make pre-owned luxury fashion accessible to a wider audience. These initiatives not only contribute to the sustainability movement but also pave the way for a more resilient and conscious fashion industry in the future.
<< Get on the priority list to be the first to find out when their crowdfunding campaign starts >> 
Read more insights
Product Updates / 5 min read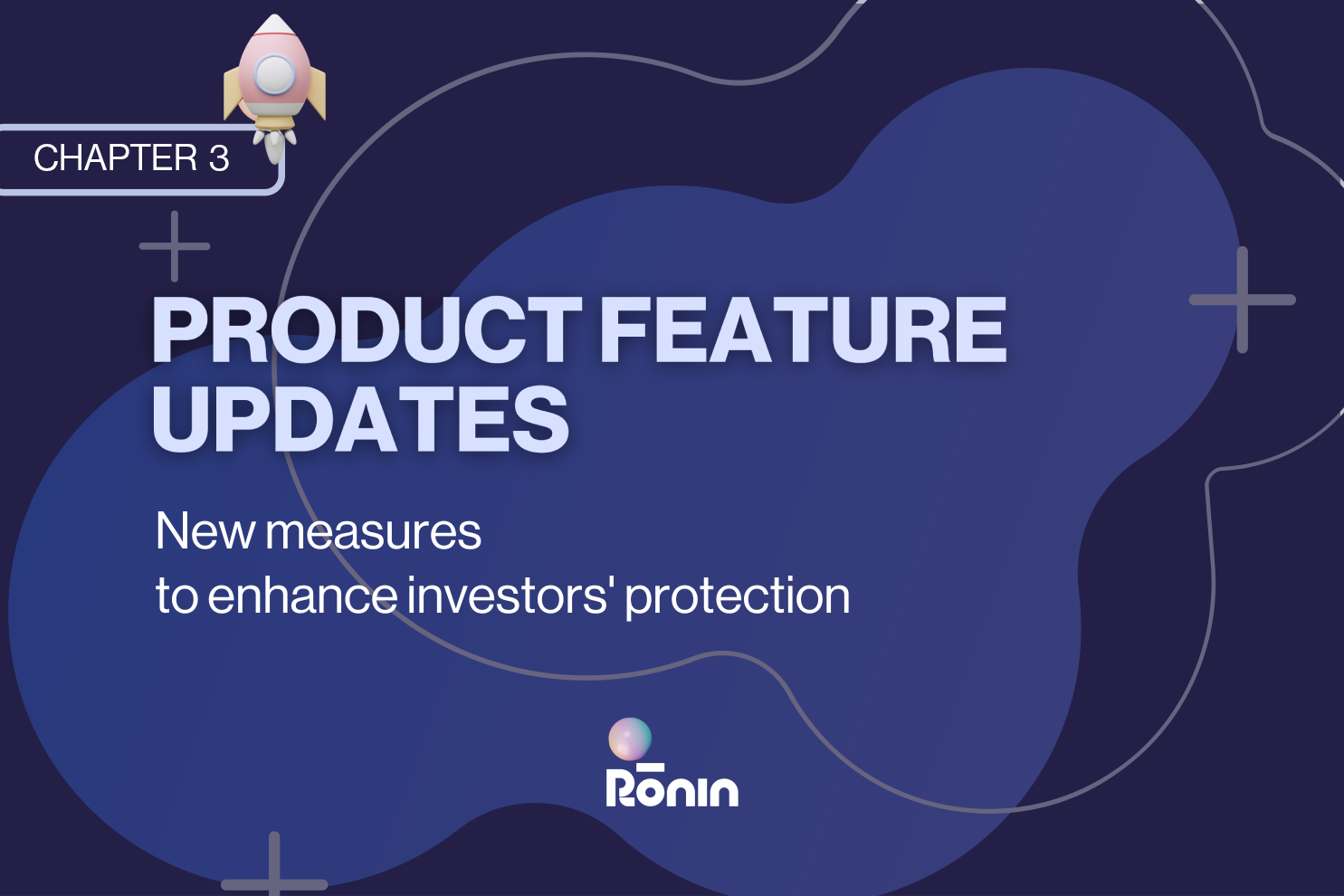 Product update: New measures to enhance investors' protection
Rōnin Team on ianuarie 31st, 2023
When it comes to safety & compliance, investor's protection is one of our main golden rules. To ensure adequate protection for all of our investors as they participate in crowdfunding campaigns, we have introduced appropriate protection measures for non-sophisticated investors.
Founder's Story / 5 min read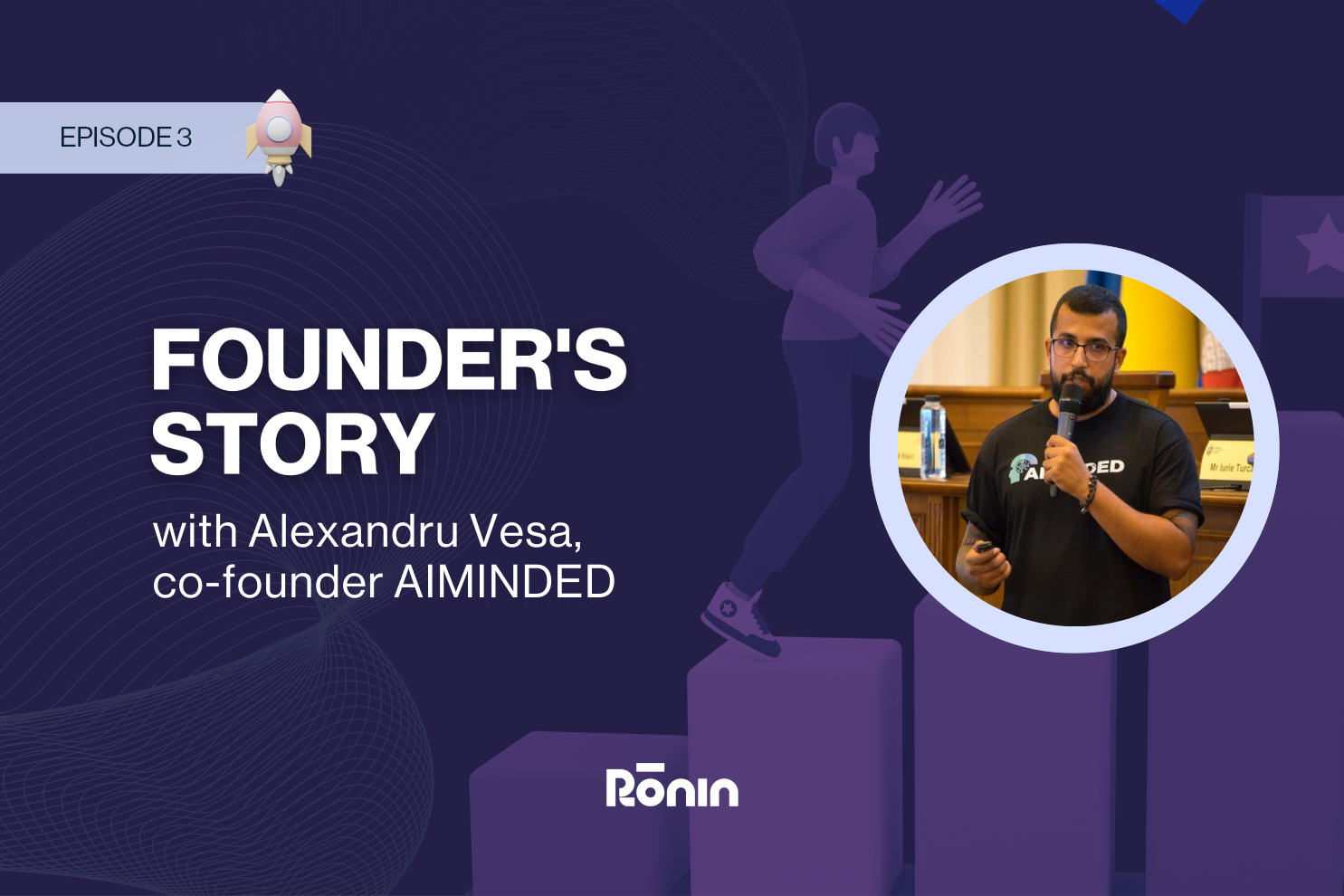 Founder's story: Alex Vesa, AIMINDED
Rōnin Team on ianuarie 26th, 2023
AIMinded aims to accelerate cancer treatment by automating image analysis in radiotherapy hospitals, in order to help doctors perform more efficiently and accurately. The solution offers doctors more time for complex tasks that need their attention, and also for patients. We talked with Alexandru Vesa, Co-Founder of AIMinded, to find out what made him start such an inspiring journey.