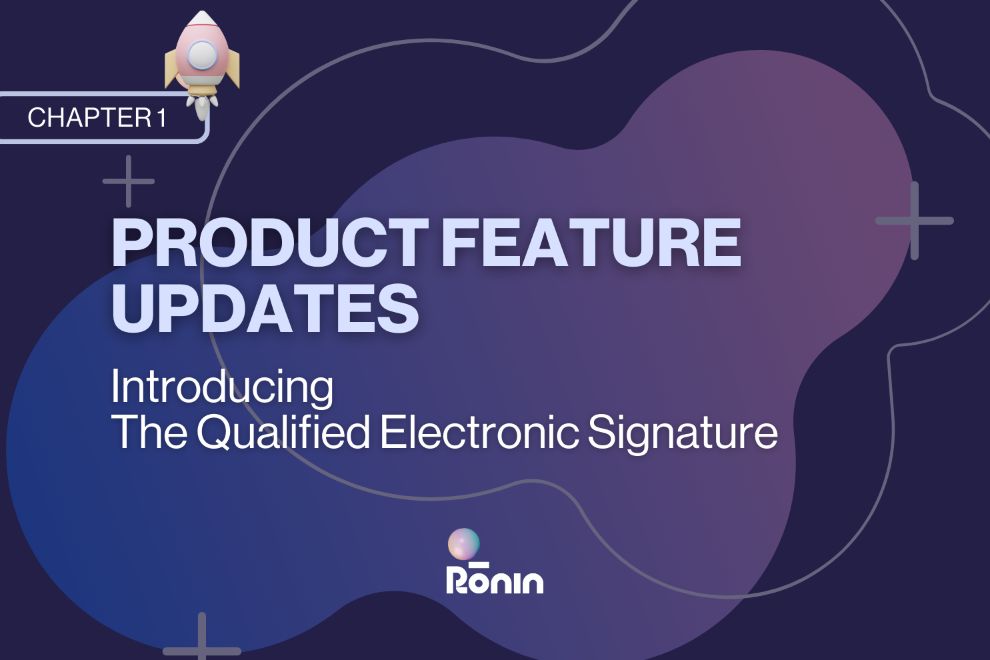 Say Hello! to Qualified Electronic Signature
Rōnin Team on septembrie 2nd, 2022 / Product Updates / 4 min read
What makes an investment journey actually effortless? We think a certain magic happens when everything is simple, streamlined, and connected. That's why we're always looking for ways to make the investment process smoother through efficient and agile tools. Now, Rōnin and InfoCert are here to transform the burden of document signing into a simple, fast and easy experience. Say goodbye to handwritten signing of physical documents — and hello to Qualified Electronic Signature.
We are taking further the investor experience with Rōnin – the burden of physically signing investment documents by tens and hundreds of investors in a crowdfunding campaign is now over! You can now digitally sign all the investment documents.
Providing the legal effect of a handwritten signature, the Qualified Electronic Signature (QES) eliminates the burden of physically signing documents, including:
risk of loss, destruction, and incompleteness
difficulty in searching, editing, and sharing
need for bulky, physical storage space
What is Qualified Electronic Signature (QES)?
Qualified Electronic Signatures (QES) remain the most secure method and represent the highest level signature solution in the digital environment. Benefits include security advantages that eliminate the risk of fraud, save time and transparency within the signed documents, and ease the entire process of signing investment papers by the investors.
How can you do this?
With Infocert's new video KYC process, you have a 2-in-1 solution: your identity is verified, and you obtain a Qualified Electronic Signature to sign all the investment documents.
Start the new video KYC process
Once you're on your way to place an investment, here are the steps you should follow: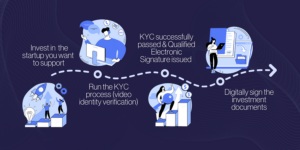 ***Please note this is a one-time process. Once you do it, you don't need to proceed to it every time you place an investment. 
What do I need to perform the new Video KYC process?
Make sure you have your ID document and phone at hand, but also that you have filled in the correct phone number on the platform. Don't underestimate your Internet connection, microphone, or video camera. Make sure everything is in place and you can run the process correctly.
Pro Tip: We recommend performing the video KYC process from a laptop.
What is the timeframe when the video identification process can be performed? 
The Identification process can be accessed from Monday to Friday, between 8:30 AM to 6:30 PM Bucharest time. This is the availability of External Operators. Outside this program, the identification process cannot be initiated.
What is the validity of the Electronic Signature? 
The Qualified Electronic Signature is valid for 3 years.
How does it work exactly? 
Here are the steps you need to proceed for an accurate KYC identification:
Step 1: Confirm Your Data – personal details, contact details, and address details. Make sure you fill in the blanks exactly as in your ID document.
Step 2: Complete your identification – an operator will take over your Identity verification request and will verify the accuracy of your ID details. Once this step is done, you'll go further in Step 3.
Step 3: Get your certificate – We'll let you know once you have obtained the electronic signature.
Step 4: Sign the contract – Set a PIN and a One Time Password that you will use to sign the first Contract with InfoCert.
Step 5: Download your documents – Once signed, you can easily access your contract and download it. Press the Finish Button and find your KYC result in the My Profile section.
Step 6: Now you're ready to sign the first investment document that will be assigned to you.
Can I use my own/another electronic signature?
Other electronic signatures are not valid on our platform. Please note that this signature is produced through qualified trust service providers (QTSPs), carries the highest probative value, and is the digital equivalent of a handwritten one.  Please note that this signature is also valid at Națională Trade Register Office.
What documents can I sign with the Qualified Electronic Signature? 
The Electronic Signature can be used to sign the investment documents and them only, such as the Investment Agreement, the Incorporation Act, the Statement of Associate, and the Extraordinary General Meeting of Shareholders decisions.
For any questions or requirements, please drop us a line at [email protected], and one of our customer support colleagues will assist you as soon as possible.
Read more insights
Founder's Story / 10 min read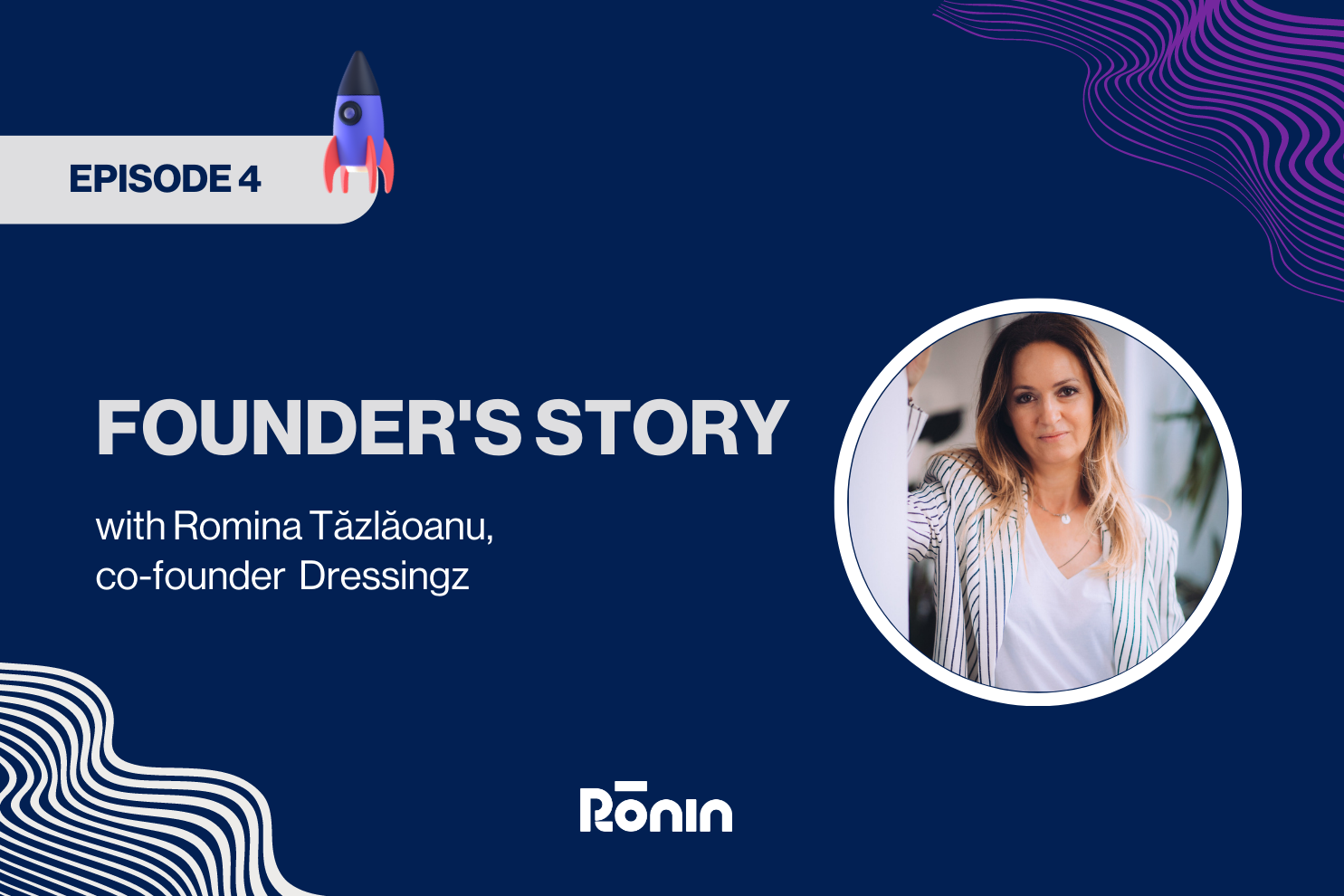 Paving the Path to Sustainable Fashion: Meet Romina, Founder of Dressingz
Andra Costin on iulie 24th, 2023
In times when fashion and technology may seem like two distant worlds, Romina, the founder of Dressingz, saw an opportunity to bridge the gap and create a transformative impact. With a remarkable background in the fast-paced tech and telco industry, Romina's journey took a fascinating turn when she decided to venture into the pre-loved fashion realm.
Investing Insights / 9 min read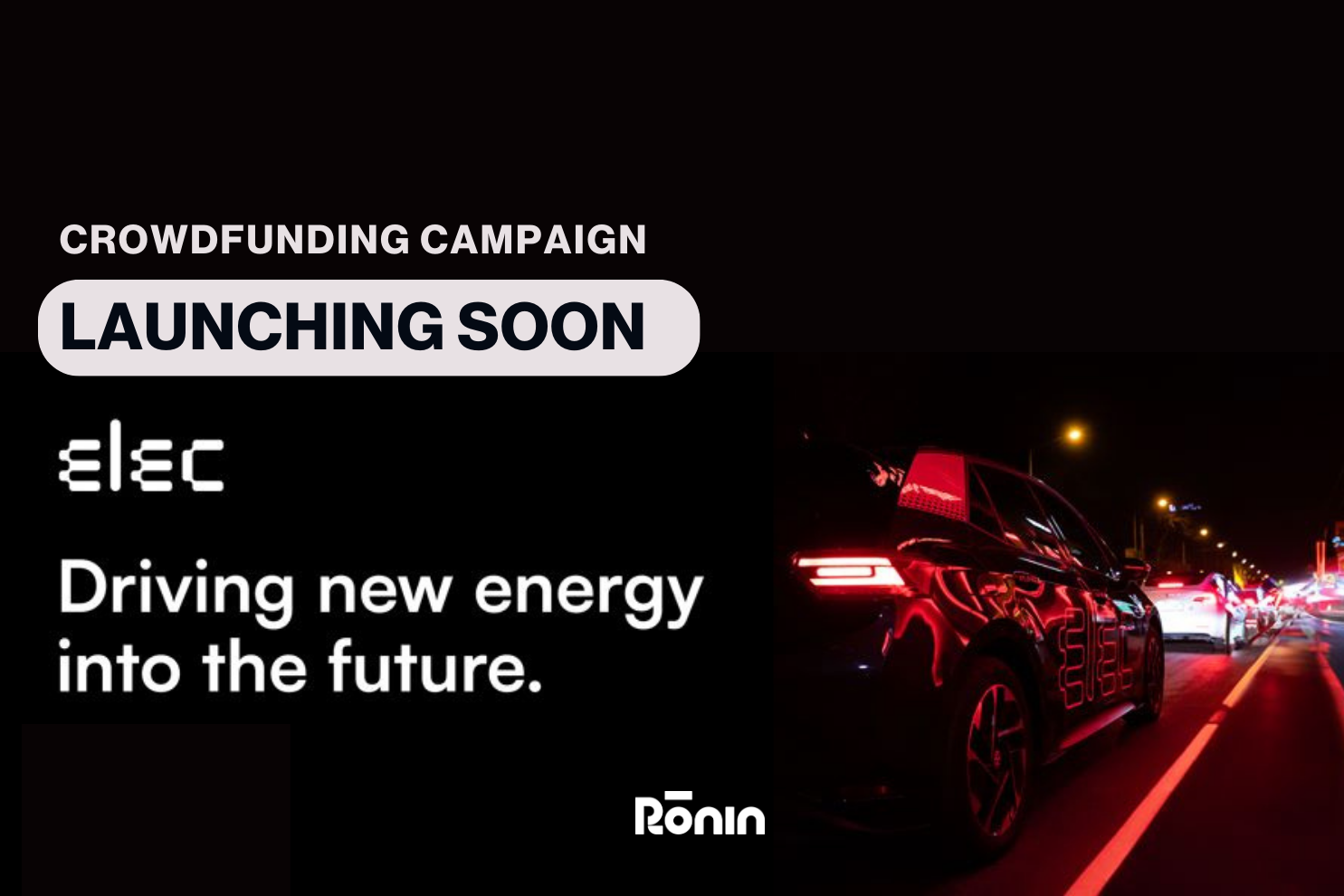 Introducing ELEC: Redefining Travel for a Sustainable Future
Andra Costin on iulie 11th, 2023
With a focus on sustainability and a vision to redefine travel, ELEC is ready to reshape the way we commute & travel, inspiring a greener and more sustainable world. To uncover the story behind their mission, we sat down with Alexandru Manea, founder and CEO of ELEC.