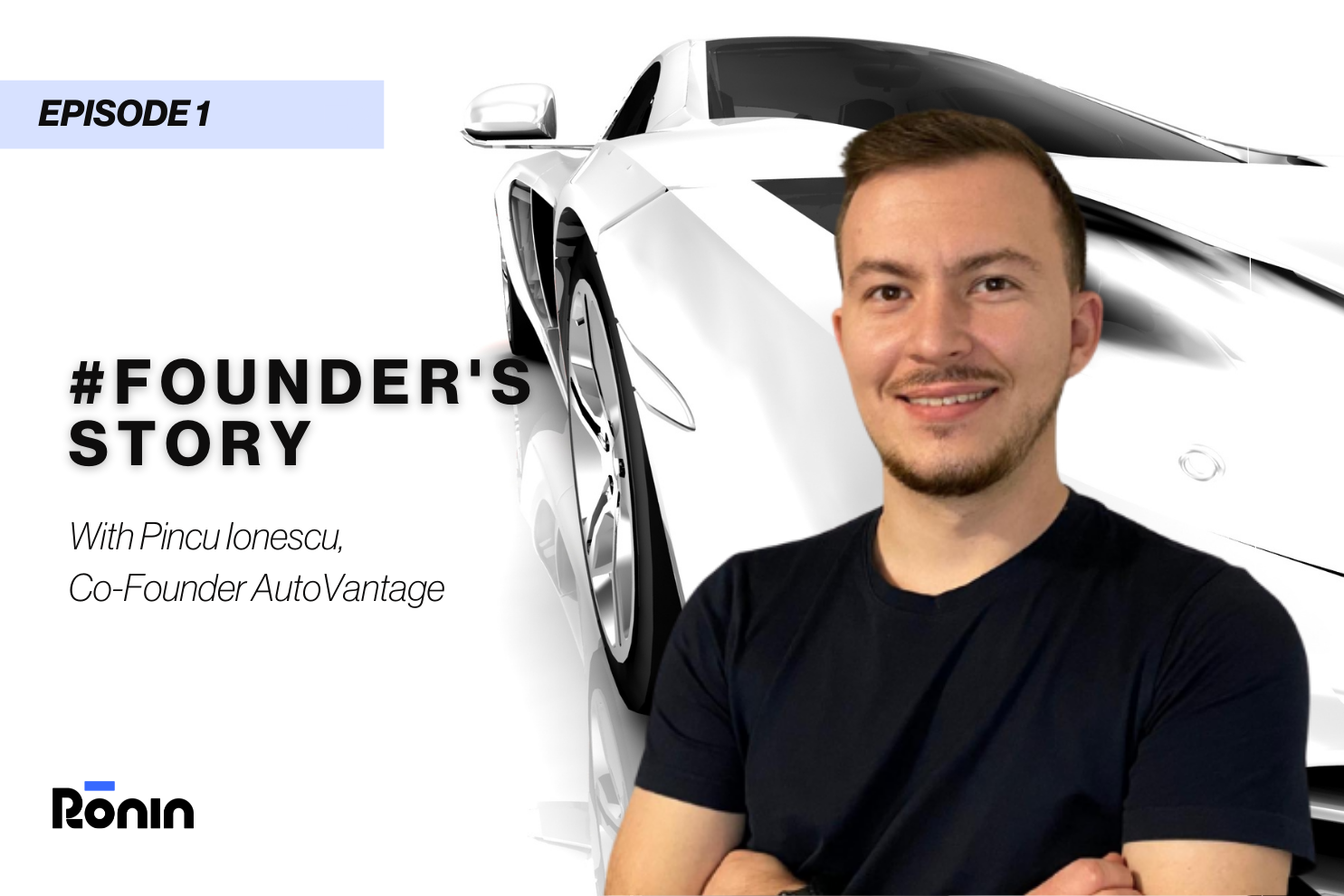 Founder's Story: Pincu Ionescu, AutoVantage
Rōnin Team on aprilie 7th, 2022 / Founder's Story / 5 min read
AutoVantage is the platform where new car buyers can compare offers from car dealers all over Romania and choose the best one. Pincu Ionescu and Dan Dimitriu, the founders of AutoVantage, aim to disrupt the car dealership industry by comparing offers from car dealers all over Romania for the new car buyers to choose the best one that fits their needs.
What's the story behind the innovative initiative?
Imagine you live in an average Romanian city and want to buy a new car, but your local dealership's offer isn't that great, and the delivery time is enormous. What are your options? You could spend a couple of days calling other dealerships and following up with them until you find a couple of offers, hoping you might get something better. Or you surf right on the AutoVantage platform and make this process easy and stress-free.
The founders of AutoVantage decided to crowdfund with Rōnin and raised over €60k in less than a week after launching their campaign on weronin.com. Equity crowdfunding is the optimal solution for them and many other startup founders to execute on their mission and grow their business.
So, without further ado, ladies & gents, investors & founders alike, we invite you to meet the real heroes – the founders behind AutoVantage, their aspirations & challenges, and their plans for the future.
What's the inspiration behind AutoVantage?
AutoVantage started from our passions. We share the same values and interests, which served as common ground: cars, tech, and startups, so it was only natural to find each other and start this project.
The business model already exists, and it has excellent traction in the UK and USA, and that was the spark that started everything. We felt the need for our service a couple of years ago, and I thought it would be beneficial to have something similar in Romania – so we created it.
You plan to bring a new and fresh perspective to the car dealership industry. How and why?
Pincu Ionescu: My background comes in IT Sales, and I'm very familiar with the struggles any salesman faces, especially in the automotive industry, where the process has been the same since the first car was sold. Let's say it's the perfect time for a disruption – with AutoVantage, we automate the qualification process, meaning that we bring value where car dealerships invest the most energy and resources: finding the paying customers.
How do you define innovation?
For me, innovation is creating something new which helps others do better the things they did before, and at the same time respecting the origins.
How do you handle risk and competition?
We are constantly gathering feedback from our customers, listening, and adapting. Reverse-engineering any process provides a simple solution for each risk we encounter. Our engagement with our community is vital. Through our YouTube channel, we create a brand identity that's almost impossible to replicate – this way, we plan to stay ahead of the competition for a long time.
We were impressed by your Rōnin spirit. How does it feel to be part of our community? How do you think it can help you bring you value?
It feels great to be a part of the Rōnin community! Everyone involved provided us with excellent guidance and helped throughout the process. The communication and the listing guidance were straightforward, which allowed us to reach our investment proposition at the best level.
Why did you decide to raise money from the crowd via Rōnin?
We have a great community! And this is one of our business achievements we are happy about, as we invested from the very beginning in our marketing efforts with a primary focus on growing and nurturing our community.
Since we are expanding our fanbase daily on social media platforms and in our customers' portfolio, we decided to partner with Rōnin along this journey to grow our business with the support of the people who believe in us.
What's your team culture like?
Our team culture is not about following traditional corporate norms; rather, every member is highly motivated to make changes and grow both personally and professionally. At the core of this 'culture,' a giant magnet attracts people who dedicate themselves to a mutual passion instead of sitting in the office from 9 to 5. Everyone from AutoVantage invests their efforts and energy in a more promising future of car buying.
Why should people invest in AutoVantage?
Because there's no better time to do it, the way people buy and change cars hasn't been disrupted for over a century. The way we make any other purchase is almost exclusively online, except for cars, so we think it's inevitable that this will be the case with buying cars. But why AutoVantage? Well, we're the first to really offer a real and beneficial way to do it.
What's the best piece of advice you've received?
"Ideas are worthless; it all comes down to how you implement them." I believe that the way an entrepreneur predicts and realises their enterprise growth plays an immense role in its progress. In business, 'what' loses its value compared to 'how' because the way one puts their thoughts into action provides much more profit and advantage.
What impact do you believe you've had so far?
We already helped hundreds of people buy new cars, thousands to come, and tens of thousands that follow us on Youtube as a token of appreciation for our work. This is what fuels us to keep the pedal to the metal in terms of our objectives.
5 reasons why AutoVantage could make a great investment choice:
100% stress-free and easy process for new car buyers;
1.000 + paying customers and 120+ cars sold;
€25,800 Annual Revenue (2021)
Partnered with Rompetrol (2021);
52K community on their YouTube channel and featured at PrimaTV.
Read more insights
Investing Insights / 7 min read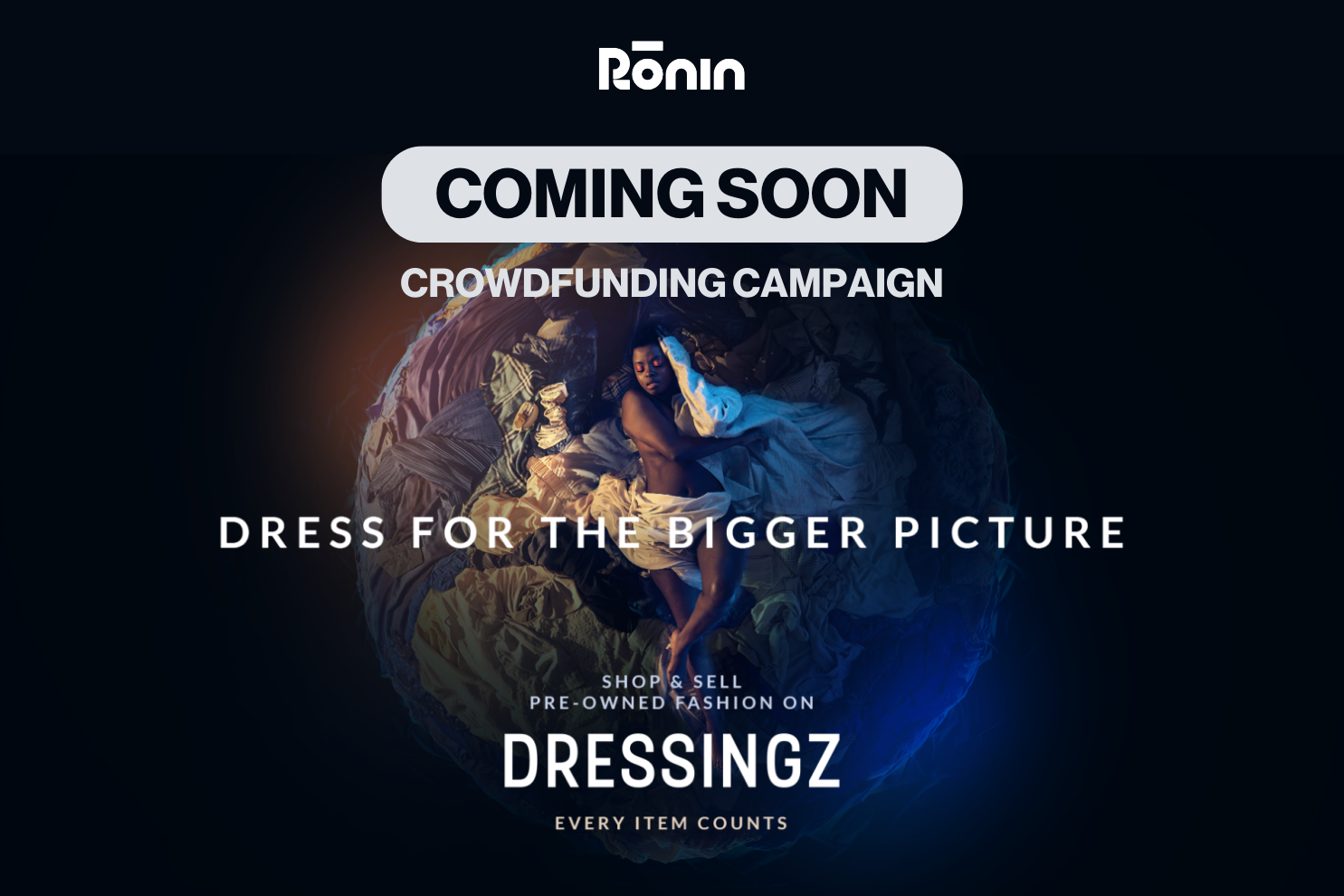 Crowdfunding campaign coming soon: Dressingz | Empowering fashion-conscious consumers with accessible pre-loved luxury
Andra Costin on mai 18th, 2023
In a world increasingly concerned about sustainability and conscious consumption, Dressingz emerges as a promising player in the pre-loved fashion industry. Their mission is to make resilient premium fashion more accessible, allowing people to enjoy high-quality clothing at affordable prices.
Product Updates / 5 min read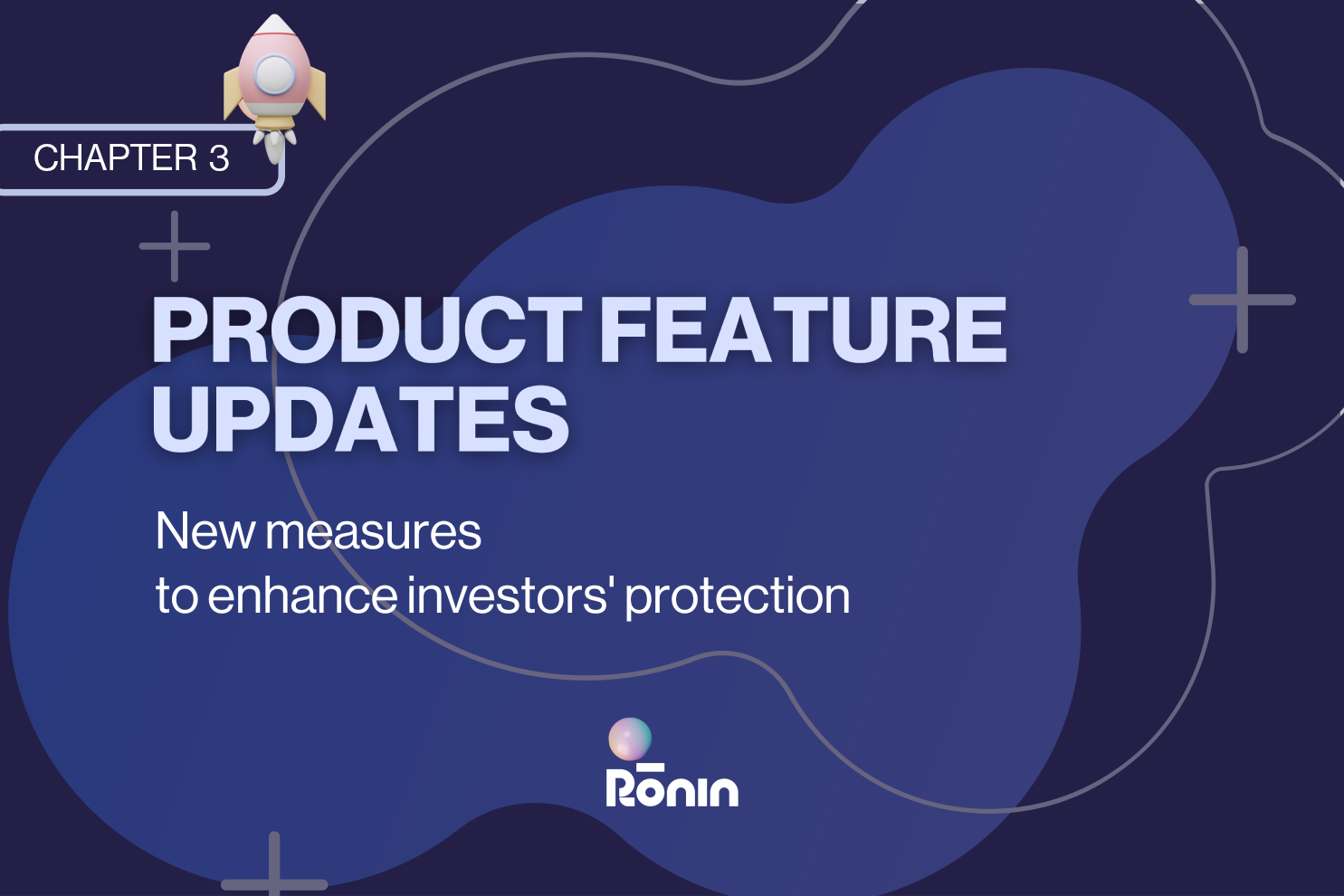 Product update: New measures to enhance investors' protection
Rōnin Team on ianuarie 31st, 2023
When it comes to safety & compliance, investor's protection is one of our main golden rules. To ensure adequate protection for all of our investors as they participate in crowdfunding campaigns, we have introduced appropriate protection measures for non-sophisticated investors.