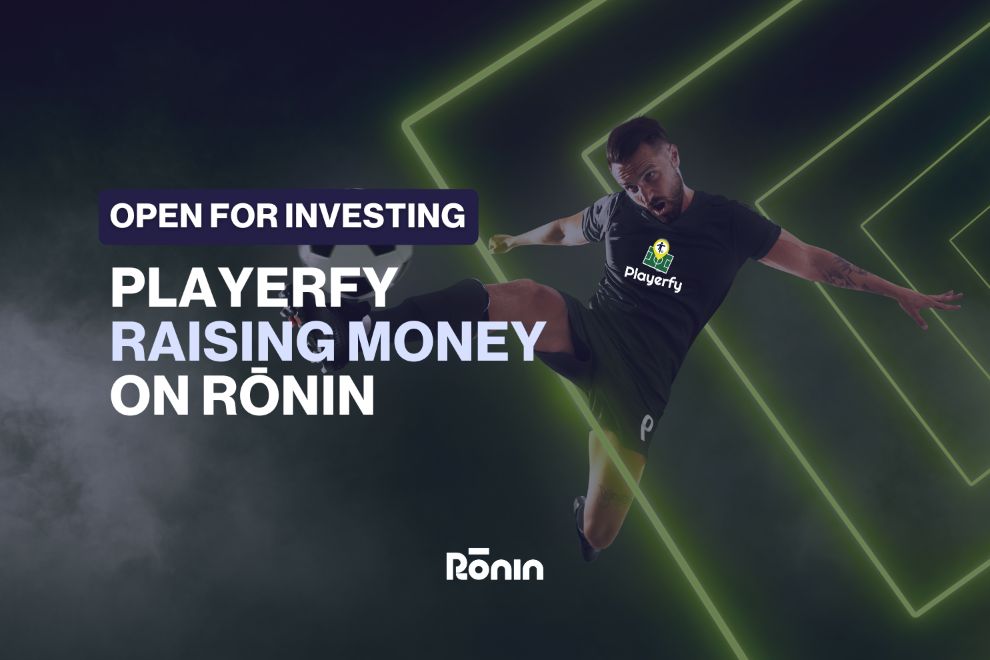 Football matchmaking platform | Playerfy on its way to raising money through crowdfunding
Rōnin Team on august 16th, 2022 / Investing Insights / 5 min read
How does playing football online affect real-life football time?
We're not the football games experts here, but since the esports market size is expected to reach a value of 2.89 billion U.S. dollars in 2025, we thought you might want to know how technology supports real-life football. As our fellow rōnins from Playerfy say, 'There's nothing that beats the real excitement from the field.'
Well, everything started when a bunch of friends passionate about football (Seriously, what man on this planet doesn't rip off his shirt on the field?) got their hands in the mud and started working on a platform that combines technology with real-life football, so everybody has the chance to do sports anywhere and anytime. 
What do the numbers say? 
There are 265M people playing football worldwide, 3.5B people considering themselves football fans, and more than 40% of people over the age of 16 or older in major population centers around the world consider themselves interested or very interested in following football (FIFA). But did the football lovers get into the field or prefer watching or playing online football games?
The answer is: It depends. According to the Sports & Fitness Industry Association, in 2018, only 38 percent of children ages 6 to 12 played team sports on a regular basis, down from 45 percent in 2008. At the same time, when it comes to gathering your peers to build your football team, find the most relevant field, and enjoy your passion for real-life football, it seems people lack an ecosystem that facilitates practicing sports with anyone and anywhere. 
What is the solution?
Playerfy is the new go-to platform for football matchmaking, empowering the community of football lovers through real-life gamification – Everything from meeting new players to setting up match days. 
Main highlights of the Playerfy platform: 
Aims to CONNECT, PLAY and CONTRIBUTE to a community of players who vibrate on the field.

Easily find people to play sports by joining single match days or in a purely competitive environment through their competition platform.

Find similar level players & match days for a better experience.

Track players' development through the in-app stats and strive to increase their ratings.
Explore their mission and Get on the Priority List of early investors >>
Let's dive deeper and find out the mission and motivation behind their story from Liviu Zorilă, the Co-founder & CEO of Playerfy:
What's the inspiration behind Playerfy?
It was about our need to play football, find teams & players, find fields and organize a matchday without the hassle and time waste we have to put in before Playerfy. After facing all these problems, we imagined a perfect tool for any football/sports lover based on our needs, and we created an app developed by users for users. 
What are the biggest challenges you've faced while launching your company?
Since we started the company, we have been facing daily challenges: the first challenges we faced were sketching up all the ideas we had for the app and finding the right team for product development. Another challenge was to create a community of users without promo budgets, only through word of mouth, during the pandemic period and to make it run by itself.  Our current challenge is to run our first crowdfunding campaign. 
What essential skills need the founders to succeed? 
The suite should be a mix between strategy and planning, openness to learning & adapting, focus and perseverance, and of course, sales & communication skills. 
Where is the football matchmaking market going? Is it still a virgin segment?
With over 240M football practitioners worldwide and over 0,7 mil. in Romania, the market provides a great opportunity to create a community revolving around football. The market is well suited to receive the Playerfy Experience, as it brings an integrated social/sports platform that integrates products offered by competitors, like field booking or chat function.
We face a new generation of youngsters playing football in front of the screen rather than on the field. How does Playerfy respond to this consumer need?
Through Real Life Gamification – Playerfy combines technology with real life to offer everybody the chance to do sports anywhere and anytime. Technology can help new and old generations to practice sports and socialize. 
What are you raising money for?
We already have a first angel investment, and we aim for seed investment to develop the platform and make it profitable. Our 2-year goals are 50.000 users within the community, develop Competition & Fields Platforms, and finalize the Playerfy Experience. That would translate into: 40% App development; 40% Marketing; 20% Administrative costs.
Why should people invest in Playerfy?
Playerfy is the app created by football lovers for football lovers and has the potential to revolutionize the way people practice sports soon. Sport is essential for a healthy lifestyle, and we think it should be easy for anybody from anywhere to practice sports at any time. We also considered the market size: over 200M people would love to use such a tool.
Read more insights
Investing Insights / 7 min read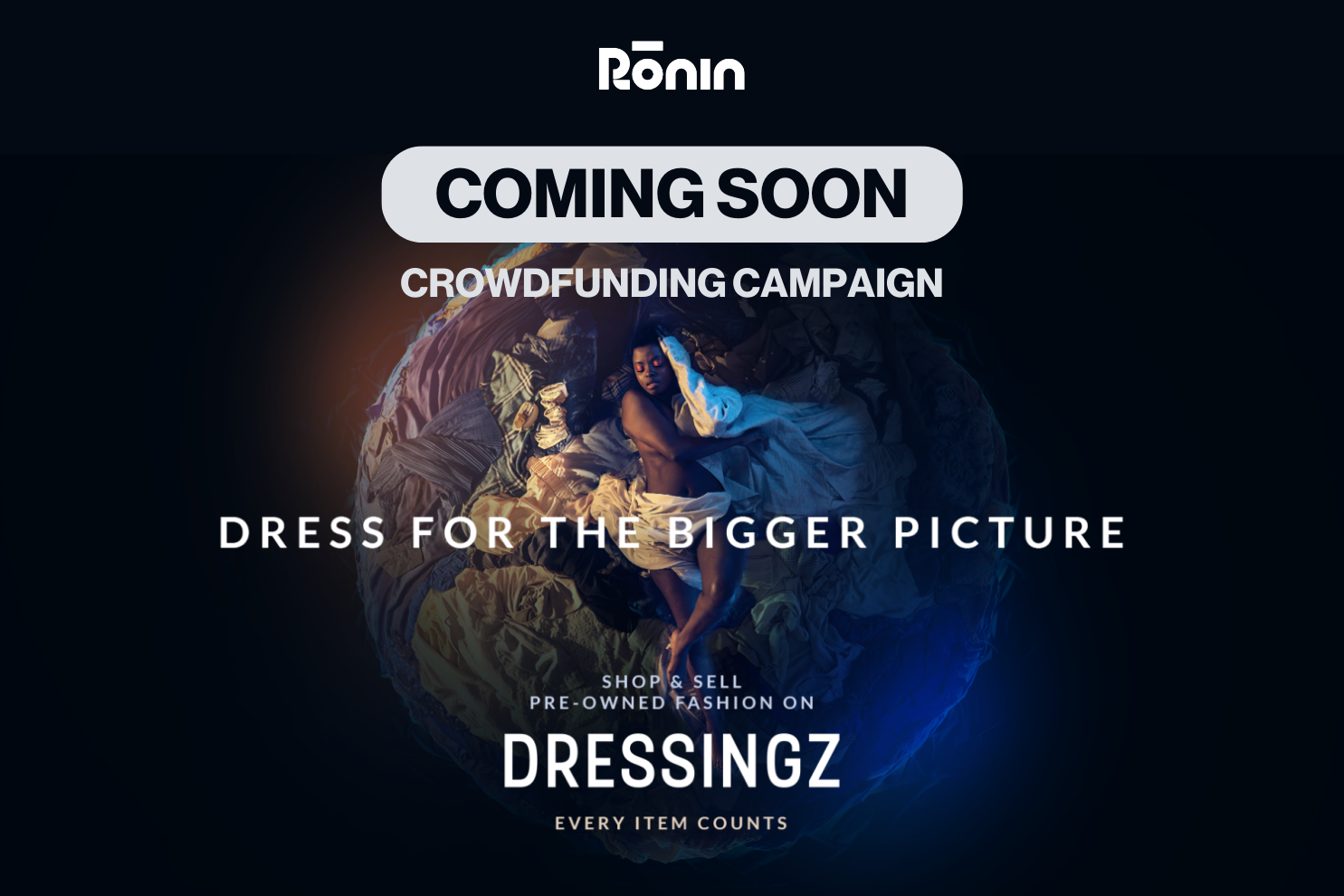 Crowdfunding campaign coming soon: Dressingz | Empowering fashion-conscious consumers with accessible pre-loved luxury
Andra Costin on mai 18th, 2023
In a world increasingly concerned about sustainability and conscious consumption, Dressingz emerges as a promising player in the pre-loved fashion industry. Their mission is to make resilient premium fashion more accessible, allowing people to enjoy high-quality clothing at affordable prices.
Product Updates / 5 min read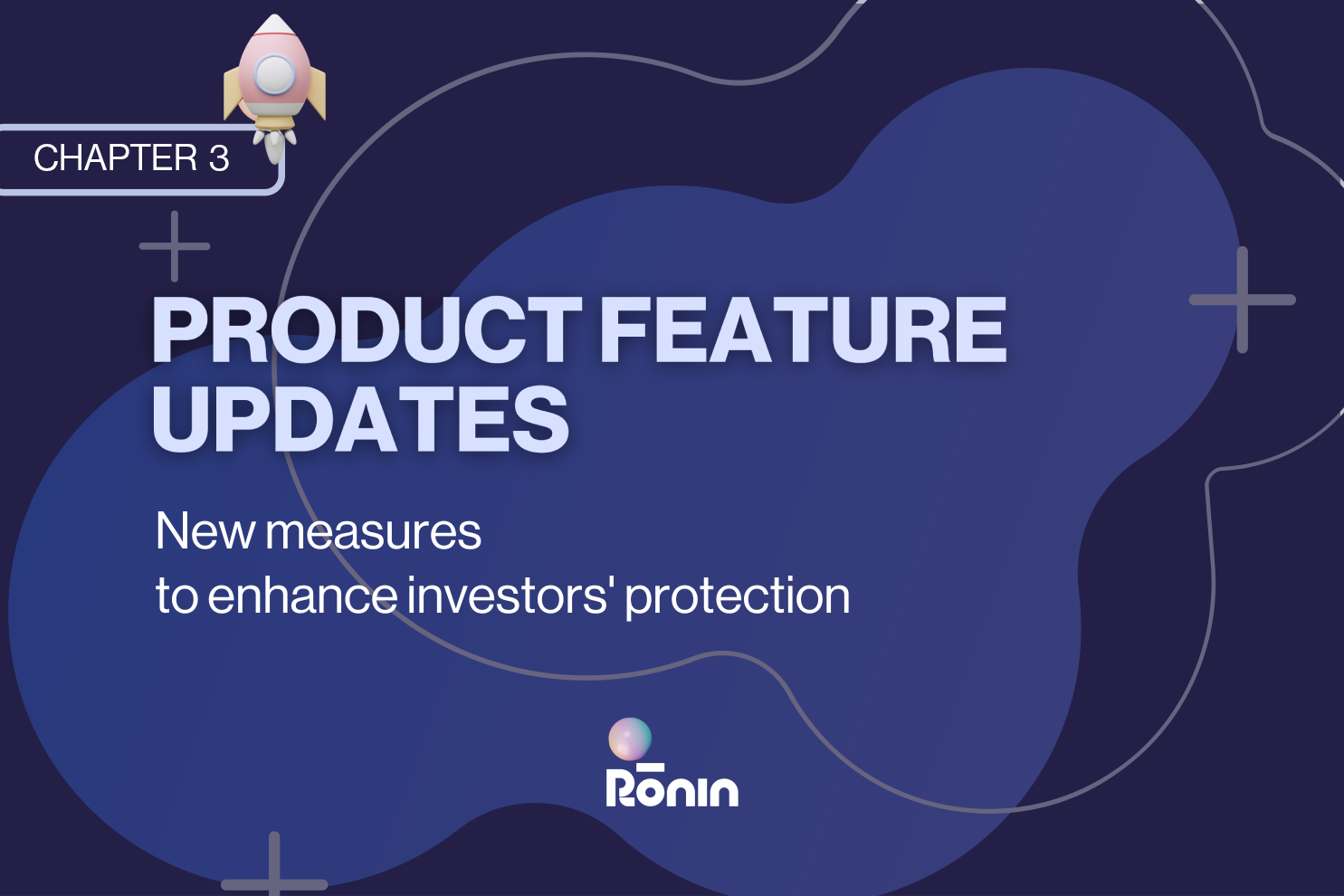 Product update: New measures to enhance investors' protection
Rōnin Team on ianuarie 31st, 2023
When it comes to safety & compliance, investor's protection is one of our main golden rules. To ensure adequate protection for all of our investors as they participate in crowdfunding campaigns, we have introduced appropriate protection measures for non-sophisticated investors.