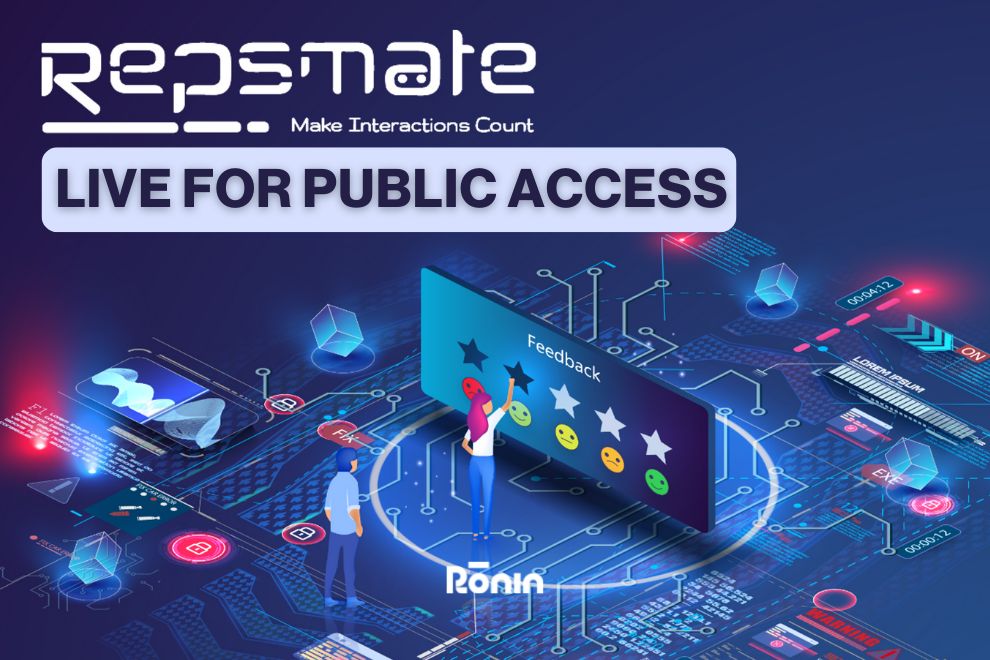 Conversational Intelligence Platform | RepsMate launches its crowdfunding campaign
Rōnin Team on iulie 19th, 2022 / Crowdfunding Journey, Investing Insights / 6 min read
If the first thing coming to your mind when thinking about conversational intelligence platforms is 'Huston, we have a problem..', we've thought this might be helpful ????????
AI Conversational Intelligence is a technology that leverages voice (telephone/video meetings) and text (chat/email) based interactions between customers and companies facing representatives to enable more meaningful interactions, using insights from previous interactions. It combines language-based technologies, NLP, ML, big data, and data analytics into a single platform to design and build applications for specific use cases and multiple use cases in different industries.
What does it mean?
You can analyze conversations with customers just by listening to calls or reading chats… if you deal with 10 or even 100 calls, but that is not possible when it comes to tens or hundreds of thousands of conversations. For situations like this encountered in many organizations, it is necessary to implement a conversation intelligence solution to make the most of the data and take real-time action.
Benefits of Conversation Intelligence platform
It processes and analyzes 100% of interactions.

It ensures the same standards across 100% of interactions.

It helps managers to focus more on leading their teams.

It allows managers to catch costly mistakes within time, like regulatory and compliance issues.

It boosts transparency across groups.

It helps managers to identify areas where representatives need help to improve.

It drives cost optimizations.
But, let's talk figures. 
The global conversational AI market is expected to grow from USD 6.8 billion in 2021 to USD 18.4 billion by 2026, at a Compound Annual Growth Rate (CAGR) of 21.8% during the forecast period. 
How can a conversational platform improve customer happiness?
 According to statistics, 78% of customers agree to return to the services of a company if, in a previous experience, they were happy with the customer service and the empathic approach offered.
For example, in a call center, agents are the front line in the communication workflow with a customer. Facing the dynamic change in user behavior, the company needs to make sure its team catches all the insights from their customers and refines their approach with fresh eyes every time, coming up with custom solutions. 
 Sounds almost impossible for a human being to be constantly in a rush to be sharp and precise about the customer he's talking to, right?
What is the solution?
Here comes RepsMate, the startup that develops a real-time virtual coach for agents that will be available to help increase the quality of interactions, sales performance, and customer satisfaction, improve retention and reduce the overall operational costs. The cool thing is that RepsMate can quickly deploy its virtual coach for industries like retail, finance & banking, healthcare, insurance, and BPO, as well as communications. 
Explore RepsMate mission and Get on the Priority List of early investors >>
Let's dive deeper and find out the mission and motivation behind their story from Alin Rosca, co- founder RepsMate:
1. What's the inspiration behind RepsMate?
There are two different perspectives that I'm sure we've all been through:
First, we all are sales agents in everyday life. There was definitely a time, for you as well, when you thought that a discussion is more helpful for the desired outcome within a sales process. But, we are only humans, and as much as we would like to believe, we are not able to catch precisely all the customers' behaviors that will lead to a positive conclusion. While AI can do it! 
Second, at some point, you certainly have encountered an issue with a sales or customer service representative who has displeased you, or you wanted to talk to a manager because he was not able to solve your needs in the way that you wanted. 
2. What are your biggest challenges while launching your company?
As a deep tech startup, our biggest challenge is the funds that we need to develop the technologies that aim to solve both our clients' and their customers' needs, so we bootstrapped and worked as much as we could to create a product that can generate revenue to make our life easier to raise further investment rounds. 
3. What essential skills need the founders to succeed? 
Well, this is debatable, but I truly believe in the power of gathering the perfect team around you, sharing the same drive, values, and goals. Last but not least, complementary skills will always be crucial for your plans to go further in developing and growing your startup. 
4. Where is the conversational AI market going? 
There are a lot of organizations that augment the human body, but only a few boost the human brain! Many people are now enjoying autopilot or self-driving cars, and only a few are aware of the AI algorithms that make ads, music, or movie suggestions. 
Now imagine that AI assistants could do much more than that, so much that we can not imagine yet… you can have an AI that suggests to you what you should eat at every meal and order it or buy the necessary groceries to prepare it (more than that, you could prepare it as well. 
According to the 2022s'

"Gartner Magic Quadrant for Enterprise Conversational AI Platforms"

, there are not yet a lot of visionaries – this gives us a lot of advantages.

According to the 2021's

"Gartner Hype Cycle for Customer Service and Support Technologies,

" – the VEAs (virtual employee assistant) for Customer Service is still in the "innovation phase".
5. In a world facing challenges in overcoming the fear of the innovation cycle, what is RepsMate's position regarding the most common affirmation, "AI is going to put us all out of jobs"?
We all use the phone contact list instead of remembering all the phone numbers. AI is the same, it only depends on how we enjoy our lives. We are in the fourth industrial revolution, and even if a lot of jobs have changed, many companies don't have enough employees. AI is not here to replace, it is here to enhance!
6. What are you raising money for?
The investment will help us to increase our team and accelerate our development and business, to raise a 1.5M seed investment round in the following 8 months. We already have the pipeline developed to sustain the round, but the team has to be built before we start the investment round. 
7. Why should people invest in RepsMate?
There is a clear need for our product that you certainly are aware of.

There is no better time than NOW, as AI technology has just been developed enough to create new technologies.

We are one of the few startups that aim and can become unicorns. (

May the odds be in our favor) 

Let's connect to find out why we are the perfect team and keep an eye close to us just to stay up-to-date and discover what we prepare for the future. 
Read more insights
Investing Insights / 7 min read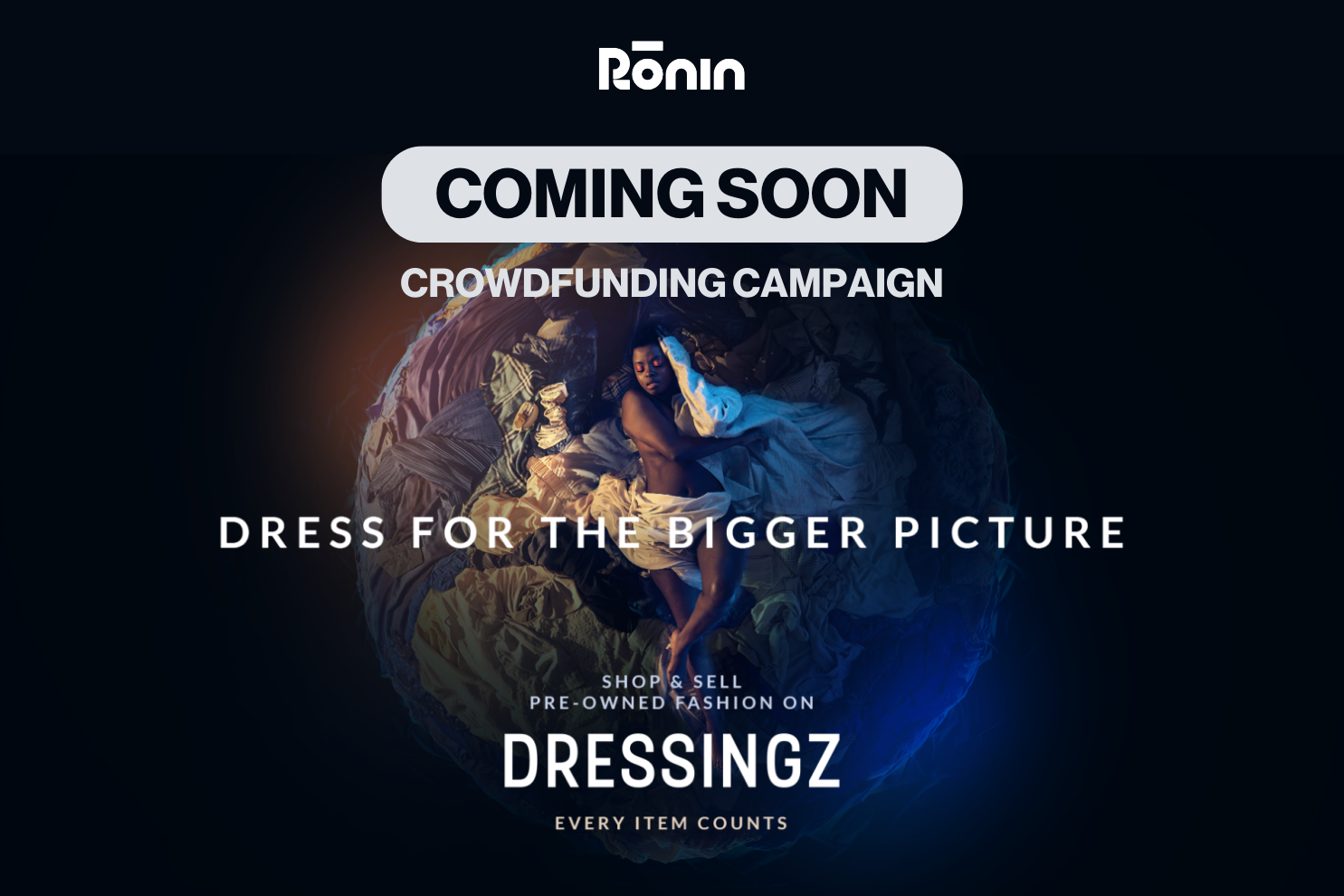 Crowdfunding campaign coming soon: Dressingz | Empowering fashion-conscious consumers with accessible pre-loved luxury
Andra Costin on mai 18th, 2023
In a world increasingly concerned about sustainability and conscious consumption, Dressingz emerges as a promising player in the pre-loved fashion industry. Their mission is to make resilient premium fashion more accessible, allowing people to enjoy high-quality clothing at affordable prices.
Product Updates / 5 min read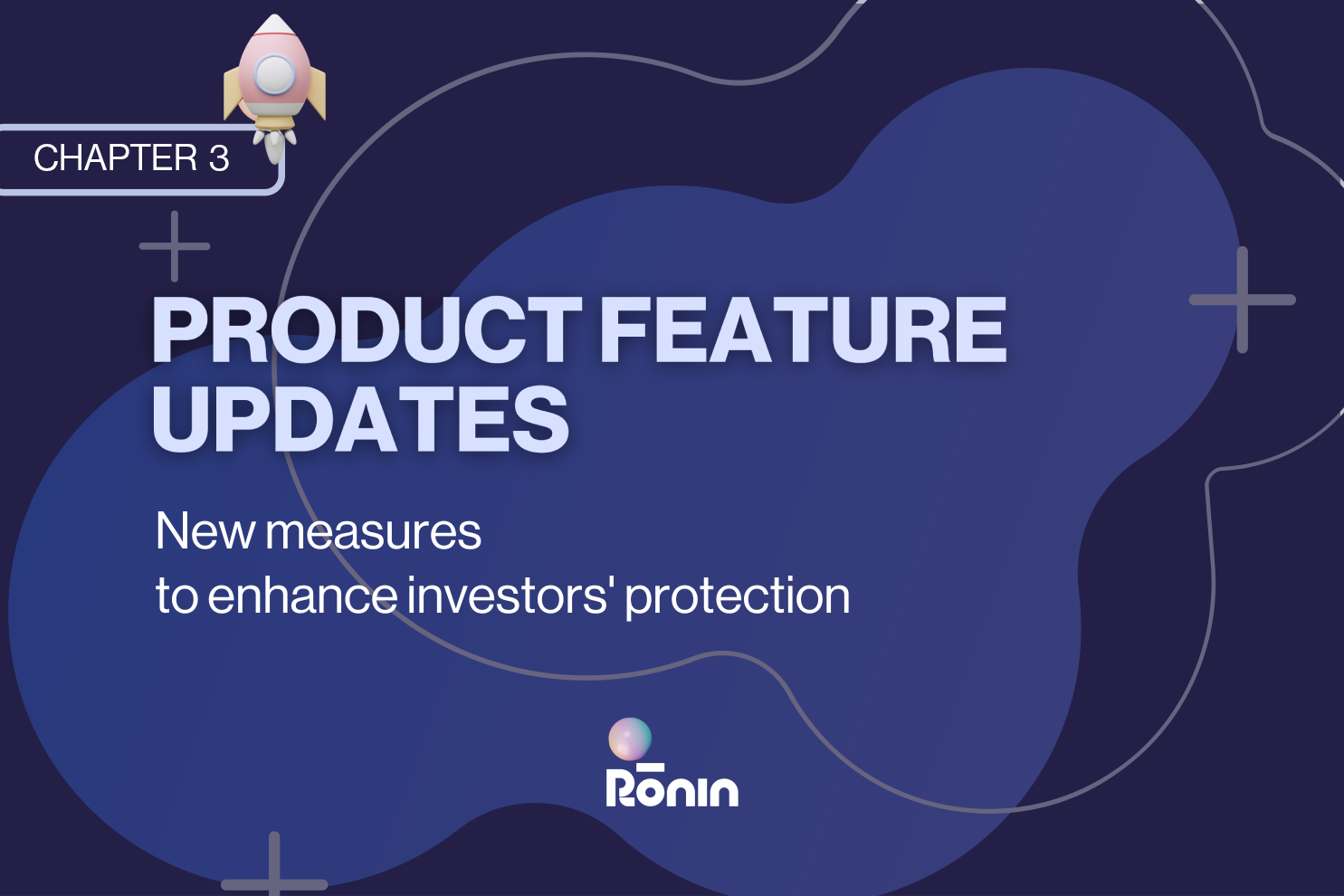 Product update: New measures to enhance investors' protection
Rōnin Team on ianuarie 31st, 2023
When it comes to safety & compliance, investor's protection is one of our main golden rules. To ensure adequate protection for all of our investors as they participate in crowdfunding campaigns, we have introduced appropriate protection measures for non-sophisticated investors.