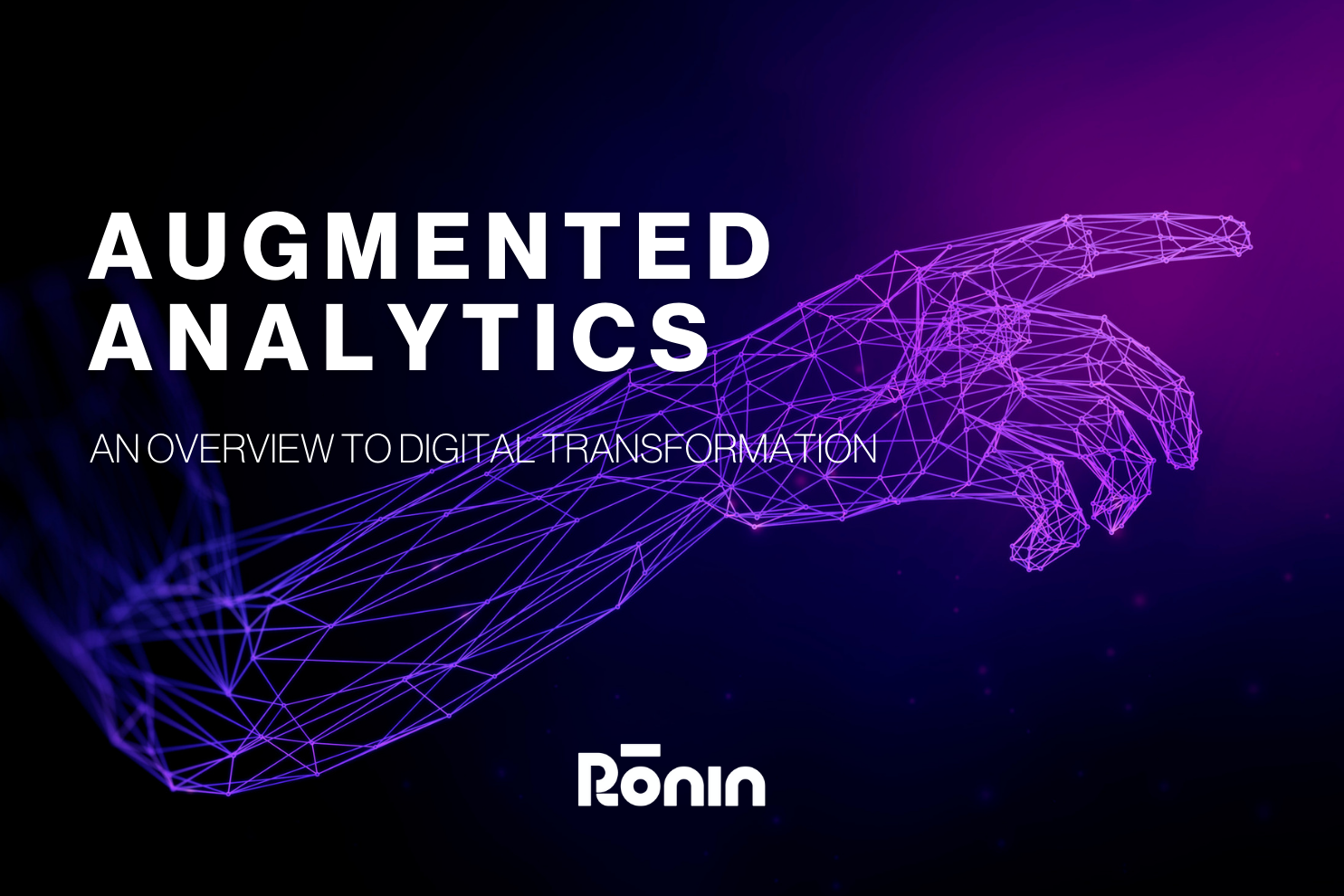 Using Augmented Analytics for Business Growth
Rōnin Team on aprilie 4th, 2022 / Founder Resources / 6 min read
Table of Contents: 
What Augmented Analytics (AA) is. A global overview

How the software market look in 2021

Scaling up your business through AA

Benefits of Integrating AA into your business strategy 
Augmented Analytics (AA). A global overview
As a business leader, one of the main focuses is to grow the company sustainably. Using Augmented Analytics can help with: boosting productivity, obtaining actionable insights, reducing bias, and making better use of resources.
According to Expert Market Research, the global Augmented Analytics market is expected to grow from "USD 5.1 billion in 2020 to USD 25 billion by 2026, at a CAGR of 30.8% during 2022-2027. The market is being driven by the increasing incorporation of machine learning and artificial intelligence systems into analytics systems".
If we look at business intelligence (BI), Augmented Analytics solutions are gaining ground. AA refers to several data science techniques that add value and improve the analytical capabilities of BI tools. These techniques include machine learning (ML), natural language generation (NLG), and machine information.
How the software market looked in 2021
The growing interest in digital transformation activities is globally validated, as Gartner forecasts, with an expected 11% increase in investment in software products in 2022. The very first-listed company that raised €200K on weronin.com – SoftLead – the marketplace that helps companies go digital according to their digital DNA – registered last year a 45% increase in software implementation requirements compared to 2020. The total value of the projects amounts to €4,158,000 (26% more than the previous period). 
If you're planning to fund your startup idea, find out how Softlead scaled up their business via equity crowdfunding on Rōnin.
Also, Alexandra Roată – Co-Founder of Softlead confirms that the second year of the pandemic meant a calibration of investment strategies and the repositioning of small and medium-sized companies. Most of them allocated budgets for investments in software applications to help them streamline activities and increase internal productivity. Plus, more and more companies consider that implementing a suitable software solution can be an essential differentiator to their competitors.
According to the digitization requirements received through Softlead, small and medium-sized companies showed in 2021 the most significant interest in software acquisitions. That's being translated into over 50% of requests being attributed to companies with a turnover of up to €500,000. Approximately 17% of the companies that chose a software application via SoftLead accumulated in 2020 revenues of over €5 million.
Scaling up your business through AA
Imagine that you need to choose fast and efficient software solutions for your business to grow. In an optimistic case, you already have a brief (request of the proposal) or, unfortunately, you have to identify what kind of software solution is suitable for your company. Here comes the AA to reduce errors and inconsistencies due to human interventions while generating prospects with frictionless efforts, boosting your business productivity. 
For example, Softlead – the marketplace that generates qualified leads for the software solutions in their portfolio – uses AA to explore those relationships between the software providers and companies that would benefit from their services. 
Okay, okay, this sounds cool! You might ask how you can use AA to scale up your business. Or what's the starting point? There's no one-size-fits-all or standard recipe. Still, we can explore together some guidance for growing your business through digital transformation: good, clean, healthy data for your business to grow and become more agile. Yes! This is a good takeaway everyone is talking about, but that can be hard to come by. 
For example, if you're a supply chain company, you can spend months cleaning transactional data because of fragmented data sources. As for a software marketplace that uses AA to match the software providers with the customers looking for solutions, things might look slightly different – for example, qualified leads coming from Softlead are automatically associated with software companies on the platform, based on the buyer persona profiles they fill in. Thus, if a software company that implements ERP solutions targets customers with a turnover of over 2 million euros from the production/manufacturing industries, it only receives leads that meet these criteria.
So, for you to start switching to a data-driven company, you need to figure out your targeted approach for a data-driven model for your business growth. 
After you set up the first iteration of this process, you can consider the following natural steps to be achieved: 
1) Transform and prepare data. Modern BI systems using advanced analysis can analyze large amounts of data. But this is a tedious process and involves data specialists, and it must manually create metadata and ensure data profiling, modeling, quality, and manipulation.
2) Discovering models in data. The big difference between BI and AA algorithms is the capability of AA to automatically identify outliers and data correlations, as it adds relationships to data, reducing the risk of a lack of critical information. 
Benefits of integrating Augmented Analytics Solutions in your Business Strategy
Most business owners have difficulties choosing a software application or a provider for IT services. We narrowed down some key benefits for your company to grow using digital technology:
 1) Boosting Productivity
NLG and machine learning create the perfect context between user and data. When they see how KPIs change over time, they are more likely to invest in their growth efforts. In addition, they can add human context to data stories through natural language narratives, covering the "last mile of analysis."
The last mile of the analysis incorporates the transmission of information to all stakeholders in an easy-to-understand format. Anyone can access and analyze this data, which encourages Productivity and teamwork.
2) Obtaining actionable insights
AA simplifies the data analysis process to steal vital information that has a massive impact on the company's business strategy. By analyzing comprehensive data combinations, you can identify the factors influencing your outcome. AA readily accepts one of the biggest challenges.
3) Reducing bias
Human error can occur regardless of a data specialist's experience, which leads to data corruption. AA processes more data faster than humans can do in just a few seconds. Machine learning algorithms and automated workflows require minimal human intervention, which means they are not prone to the same bias.
4) A better use of resources
The AI-powered software answers data questions in seconds, giving data specialists more time to focus on in-depth research that such solutions cannot cover. At the same time, manual data preparation is replaced by automatic recommendations for data cleaning and transformation. 
In conclusion
Data has become one of the added values of today's companies, and the organizations understand the benefits and invest in maintaining and securing the data.
Augmented Analytics is a state-of-the-art technology that companies around the world have embraced. It involves integrating Machine Learning, Automating Insights, and Artificial Intelligence to take full advantage of this solution.
As Alexandra Roata, Co-Founder of Softlead confirms: Lead quality is considered to be the most important metric for a company's success. Read more about Softlead's successful crowdfunding campaign on Rōnin. 
Augmented Analytics can reshape the process of preparing, discovering, and explaining data and can open new horizons. Companies that have already implemented augmented technology benefit from a visible competitive advantage. Implementing such a process is no longer a "nice-to-have" but a "must-have."
Read more insights
Investing Insights / 7 min read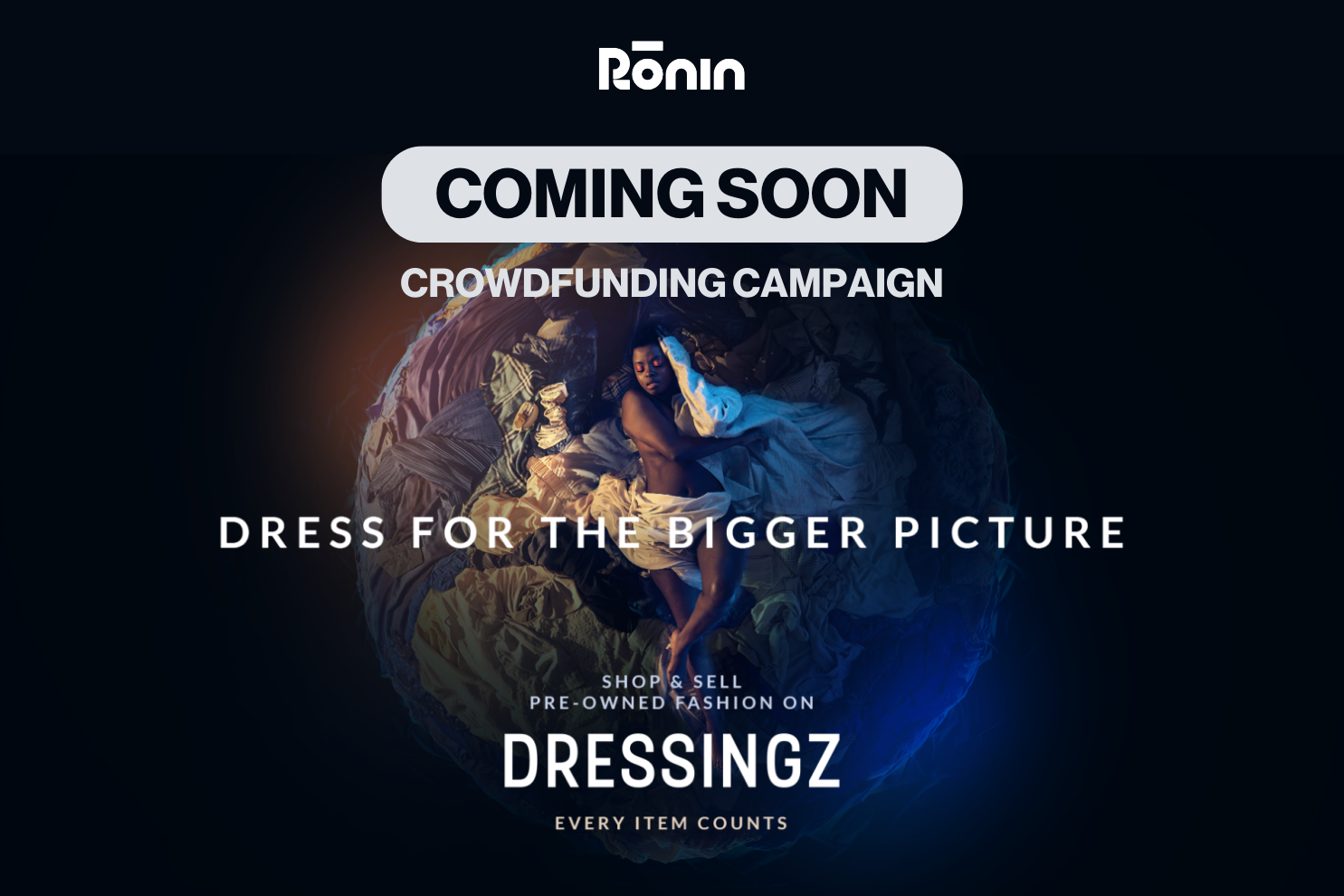 Crowdfunding campaign coming soon: Dressingz | Empowering fashion-conscious consumers with accessible pre-loved luxury
Andra Costin on mai 18th, 2023
In a world increasingly concerned about sustainability and conscious consumption, Dressingz emerges as a promising player in the pre-loved fashion industry. Their mission is to make resilient premium fashion more accessible, allowing people to enjoy high-quality clothing at affordable prices.
Product Updates / 5 min read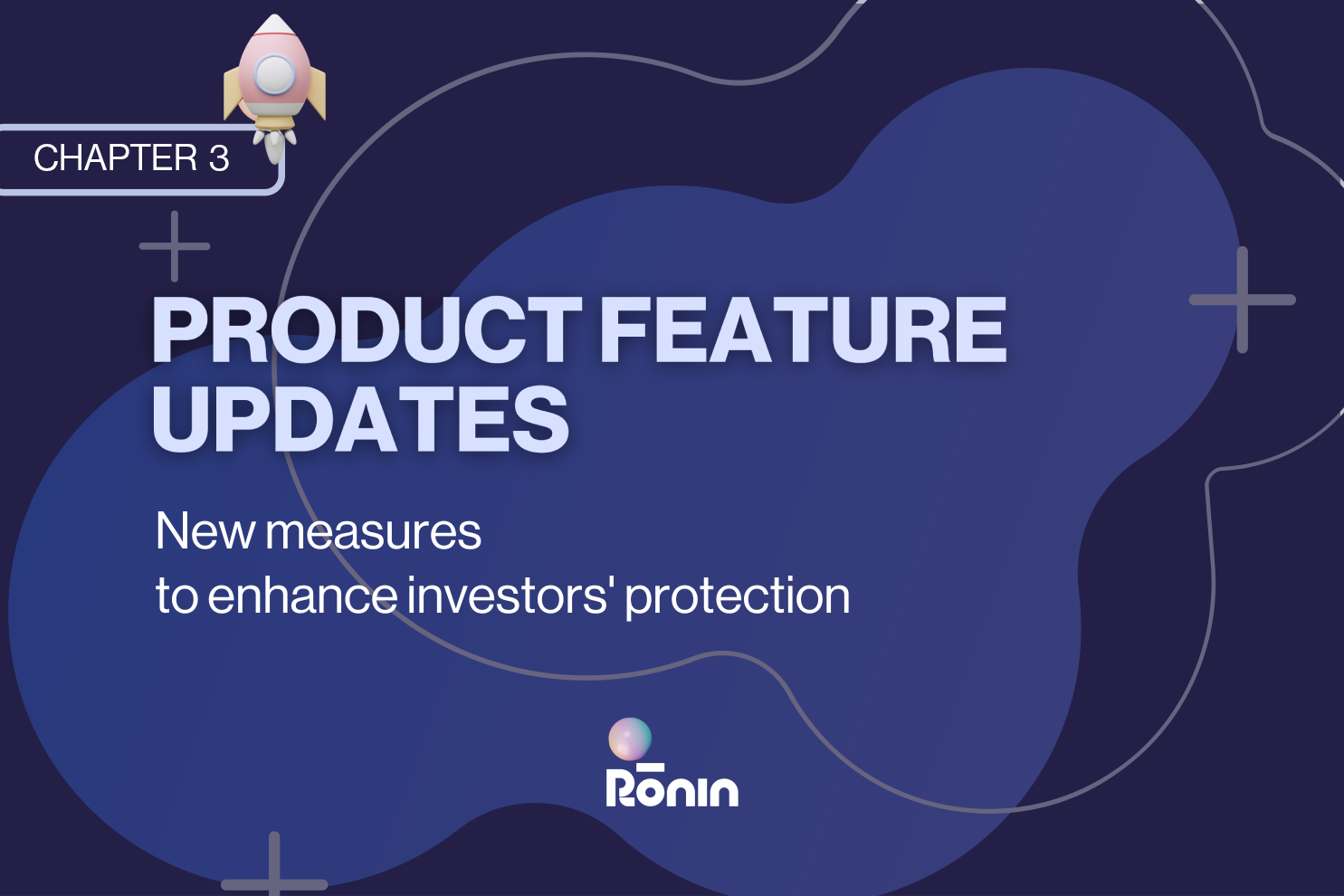 Product update: New measures to enhance investors' protection
Rōnin Team on ianuarie 31st, 2023
When it comes to safety & compliance, investor's protection is one of our main golden rules. To ensure adequate protection for all of our investors as they participate in crowdfunding campaigns, we have introduced appropriate protection measures for non-sophisticated investors.