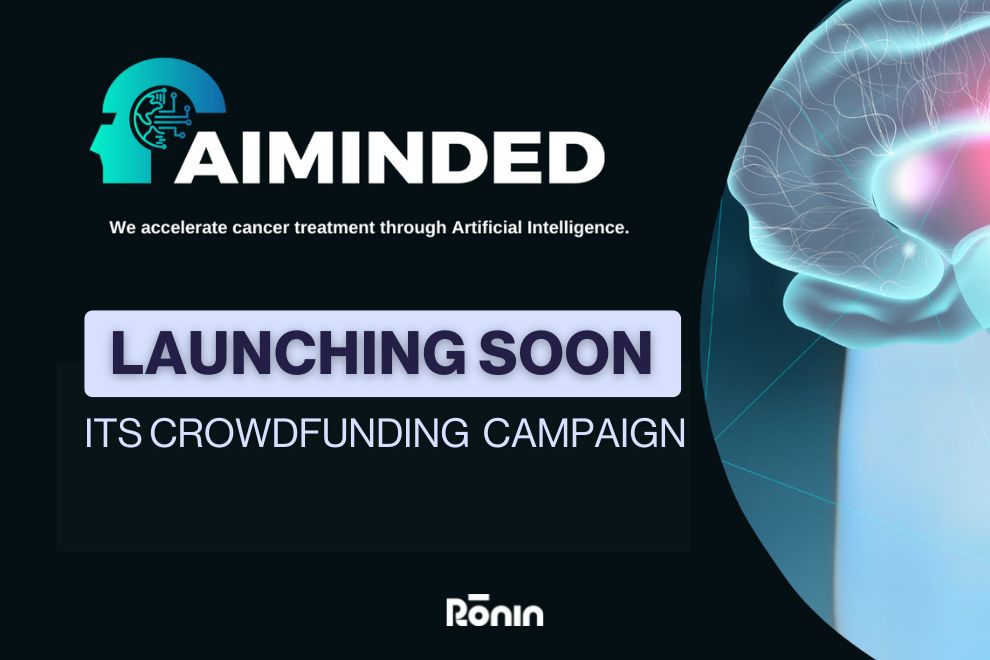 Artificial Intelligence for faster cancer treatment | AIMINDED launches its crowdfunding campaign soon
Rōnin Team on noiembrie 3rd, 2022 / Investing Insights / 5 min read
In 2021, the global market for AI in healthcare was valued at over 11 billion U.S. dollars, and it is now expected to reach over 188 billion U.S. dollars by 2030. Artificial Intelligence (AI) can evaluate medical data to predict outcomes. As its relevance and efficiency grow, AI's use in healthcare will expand. The technology might lead to more accurate diagnoses, improved treatment, and less time spent on administrative work by healthcare personnel, allowing them to spend more time with patients. 
Cancer disease: what is the problem?
Cancer is the disease of the 21st Century, its major pain points being the increase in new cancer cases and the overload of work for a limited number of doctors. While the process of understanding this disease, as well as its transformation, development, and diagnosis, has made significant progress in recent years, one of the biggest challenges in the oncological field remains to develop an efficient medical workflow that allows doctors to focus on the patients, and reduce the time spent on manual, exhausting and time-consuming tasks. Every minute is crucial to a patient's life.
What are the numbers? 
Cancer mortality rates have decreased by 27% during the previous 20 years, from 2001 to 2020, going from 196.5 deaths to 144.1 deaths per 100,000 population. (CDC).  According to Globocan, Romania registered a total number of over 98k cases of cancer and over 50k deaths in 2020. One of the most common aspects that leads to death is the late treatment for the diagnosed cancer.  If we look at the cancer treatment process statistics, we discover that 50% of cancer patients need radiotherapy, and the cause for late treatment is also due to the fact that we have an overload of cases for a limited number of Specialists. So what can we do about it?
What is the solution?
Here is an innovative approach to this medical dilemma that AIMINDED brings new into this field. AIMINDED focuses on one of the 2 main cancer treatment processes: the Radiotherapy process (besides Chemotherapy). AIMINDED's solution comes to accelerate cancer treatment by automating image analysis in radiotherapy hospitals, in order to help doctors in their daily work, and efficiently cover their repetitive tasks. 
How?
CT scans are easier analysed with the power of AI recognition of patterns for personalised organ datasets;

Contouring tumours and the healthy tissue (that might be affected by tumours) takes a lot of time for the doctors, and AI can automate this process by 90%, from 3-4 hours to only 2 minutes;

Providing a tool that can fit into the medical working system and helps doctors perform more efficiently and accurately. The solution offers doctors time for more complex tasks that need their attention, and also for patients.
Explore their mission and Get on the Priority List of early investors >>
Let's find out more about their story from Alexandru Vesa, the co-founder of AI MINDED:
1. What inspired you to build AIMINDED?
A few years ago, my mother was diagnosed with cancer. That personal experience motivated me to use my passion for Artificial Intelligence in the healthcare system and help cancer patients to receive the treatment they need faster.
2. What was the most challenging aspect when you started AIMINDED?
When it comes to cancer treatment and its steps and procedures, it's important to understand the healthcare system and the medical workflow. I think that the most challenging aspect was signing our first contract with a pilot clinic. Me and my co-founder explored an unknown territory and we succeeded in doing so.
3. Which would you say is the most important skill you need as an entrepreneur? 
For me, the most important quality of an entrepreneur is perseverance, and the most important skill that comes with perseverance is the ability to find solutions in problematic situations, even when no one believes in a positive outcome anymore. As an entrepreneur, you must be able to constantly dream and to gather people with common values ​​around your vision.
4. How did you find a team with the same values as yours?
 Step by step. I started firstly with my co-founder, who is at the same time my best friend, and we share a passion for Artificial Intelligence. After a while, we extended our team with people whom we knew and worked with before, so we knew their technical capabilities and potential for development. Since then, we have been focusing on developing our start-up together, watching each other improve, and helping each other through both professional and personal challenges. I think that the energy, connection, and synergy of work kept us together. We all have the same goal: creating an impact in the communities we come from.
5. What are your goals with this project? How do you see it in the future?
Our goal is to accelerate the cancer treatment workflow and the quality of contours. Not only do we change a cancer treatment workflow that can give doctors time, control, and efficiency, but we establish a new rapport between doctors and patients, throughout their treatment process. This approach to AI can be used in a lot of medical fields. The result of it would be a whole new and improved healthcare system. We envision AIMINDED fulfilling its great potential, scaled outside the borders of Romania and widely used in radiotherapy clinics. We believe our project will be a real game changer in the current medical workflow.
Read more insights
Investing Insights / 7 min read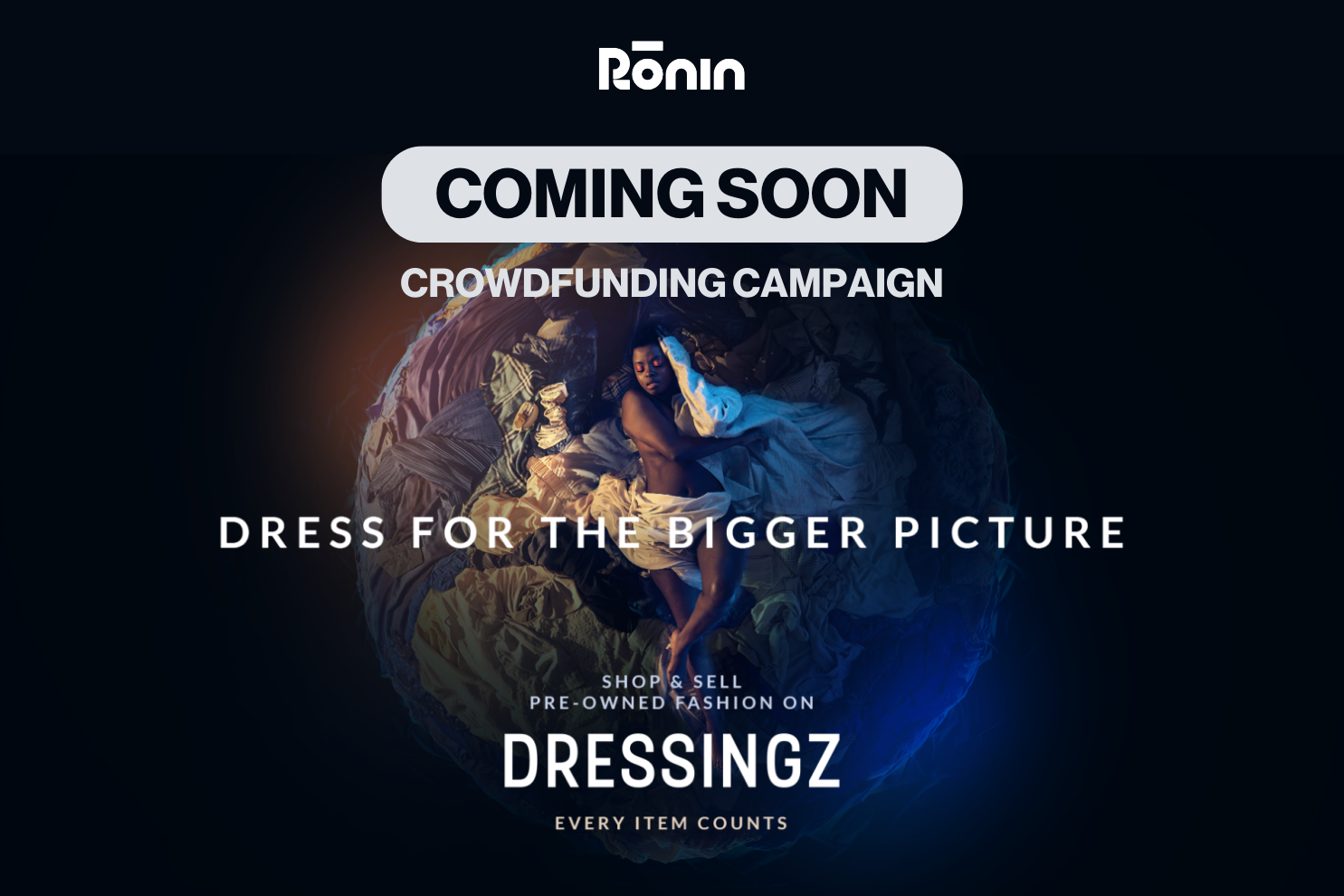 Crowdfunding campaign coming soon: Dressingz | Empowering fashion-conscious consumers with accessible pre-loved luxury
Andra Costin on mai 18th, 2023
In a world increasingly concerned about sustainability and conscious consumption, Dressingz emerges as a promising player in the pre-loved fashion industry. Their mission is to make resilient premium fashion more accessible, allowing people to enjoy high-quality clothing at affordable prices.
Product Updates / 5 min read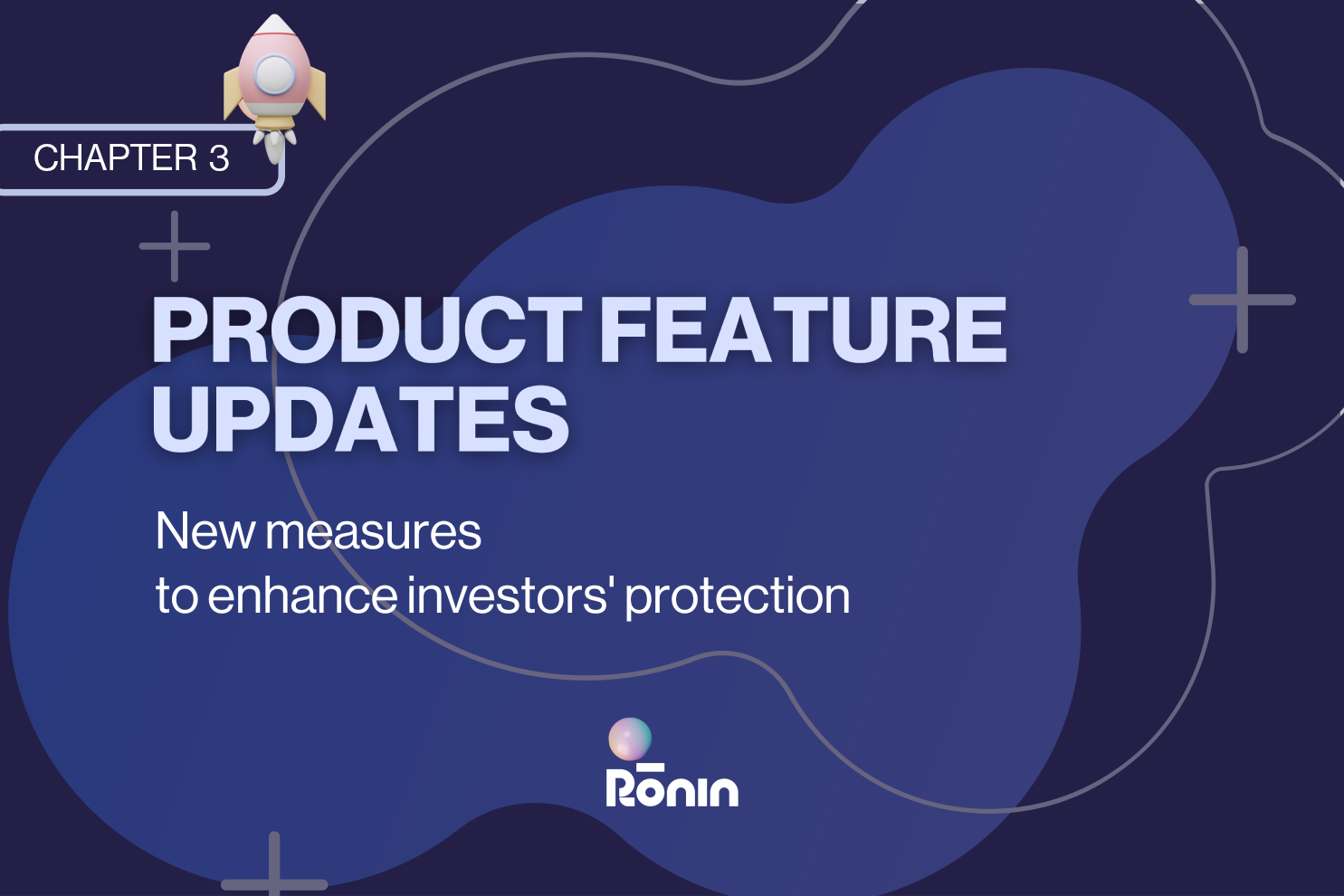 Product update: New measures to enhance investors' protection
Rōnin Team on ianuarie 31st, 2023
When it comes to safety & compliance, investor's protection is one of our main golden rules. To ensure adequate protection for all of our investors as they participate in crowdfunding campaigns, we have introduced appropriate protection measures for non-sophisticated investors.