Insights
A fine selection of news, press releases, market updates and insights, behind the scenes stories, investors interviews, and other POVs on fundraising and investing in private businesses.
Crowdfunding Journey, Founder Resources / 10 min read
Equity Crowdfunding Done Right | Episode 3: What is Equity Crowdfunding? Is it right for you?
Rōnin Team on October 3rd, 2022
If your business is more than just an idea or concept written on a napkin, this may be the right time to consider Equity Crowdfunding. Equity Crowdfunding can be a win/win situation. But is it right for you?
Crowdfunding Journey, Founder Resources / 6 min read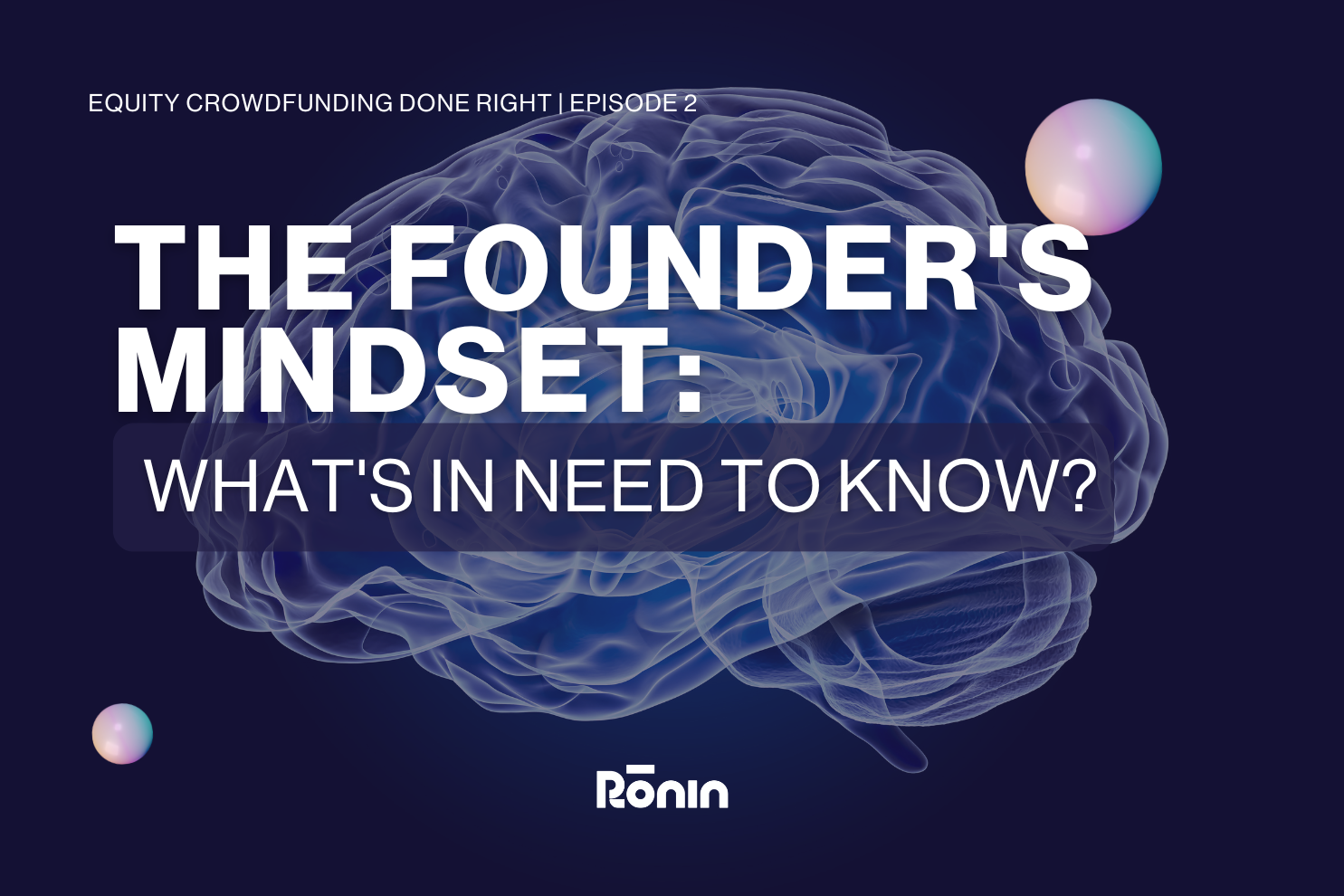 Equity Crowdfunding Done Right | Episode 2: The investment-ready mindset. An unexpected perspective people don't talk about
Rōnin Team on September 28th, 2022
When a business wants to use external financing, it is ready to develop new products, expand its production, and access new markets. Many companies ardently desire this, representing an essential step in long-term sustainable growth. But everything is not milk and honey. A business must be prepared to access external financing - from the company's management to the ability to access the funding in terms of resources and sustainable plans.
Product Updates / 4 min read
Say Hello! to Qualified Electronic Signature
Elena Simiōn on September 2nd, 2022
What makes an investment journey actually effortless? We think a certain magic happens when everything is simple, streamlined, and connected. That's why we're always looking for ways to make the investment process smoother through efficient and agile tools. Now, Rōnin and InfoCert are here to transform the burden of document signing into a simple, fast and easy experience. Say goodbye to handwritten signing of physical documents — and hello to Qualified Electronic Signature.
Founder Resources / 11 min read
Equity Crowdfunding Done Right | Episode 1: Getting to know the startup ecosystem. A 360 overview
Rōnin Team on September 1st, 2022
The world of startups is booming. There are about 472 million entrepreneurs in the world. Every year, 305 million startups are created, of which 1.35 million are tech. The United States, India, and the UK have the most startups.
Crowdfunding Journey / 3 min read
Crowdfunding with Rōnin: the success story of AutoVantage
Rōnin Team on August 31st, 2022
AutoVantage is the platform that will help customers buy their future new car at a smart price from authorized dealers from all over the country, with no hassle, thanks to the friendly process the AutoVantage team is in charge of. From generating offers to negotiations, the clients only need to choose the right offer that suits their needs.
Rōnin insights / 3 min read
Regulation and the Future of the Equity Crowdfunding Industry
Rōnin Team on August 29th, 2022
The major world economies are doing very well in the crowdfunding markets. In the EU, things have enough space for growth... and that makes us super excited! On November 10, 2020, the Regulation on European crowdfunding service providers (ECSP) for businesses came into force. After a 12-month transition period, the rules came into force on 10 November 2021, applying directly across the EU. The regulation establishes uniform rules across the EU for the provision of investment-based crowdfunding and lending services related to business financing. The expectation is that these rules will bring improvements, thus helping companies that are looking for financing alternatives.
Investing Insights / 5 min read
Football matchmaking platform | Playerfy on its way to raising money through crowdfunding
Rōnin Team on August 16th, 2022
How does playing football online affect real-life football time? We're not the football games experts here, but since the esports market size is expected to reach a value of 2.89 billion U.S. dollars in 2025, we thought you might want to know how technology supports real-life football. As our fellow rōnins from Playerfy say, 'There's nothing that beats the real excitement from the field.'
Crowdfunding Journey, Investing Insights / 6 min read
Conversational Intelligence Platform | RepsMate launches its crowdfunding campaign
Rōnin Team on July 19th, 2022
If the first thing coming to your mind when thinking about conversational intelligence platforms is 'Huston, we have a problem..', we've thought this might be helpful. AI Conversational Intelligence is a technology that leverages voice (telephone/video meetings) and text (chat/email) based interactions between customers and companies facing representatives to enable more meaningful interactions, using insights from previous interactions.
Founder Resources, Investing Insights / 11 min read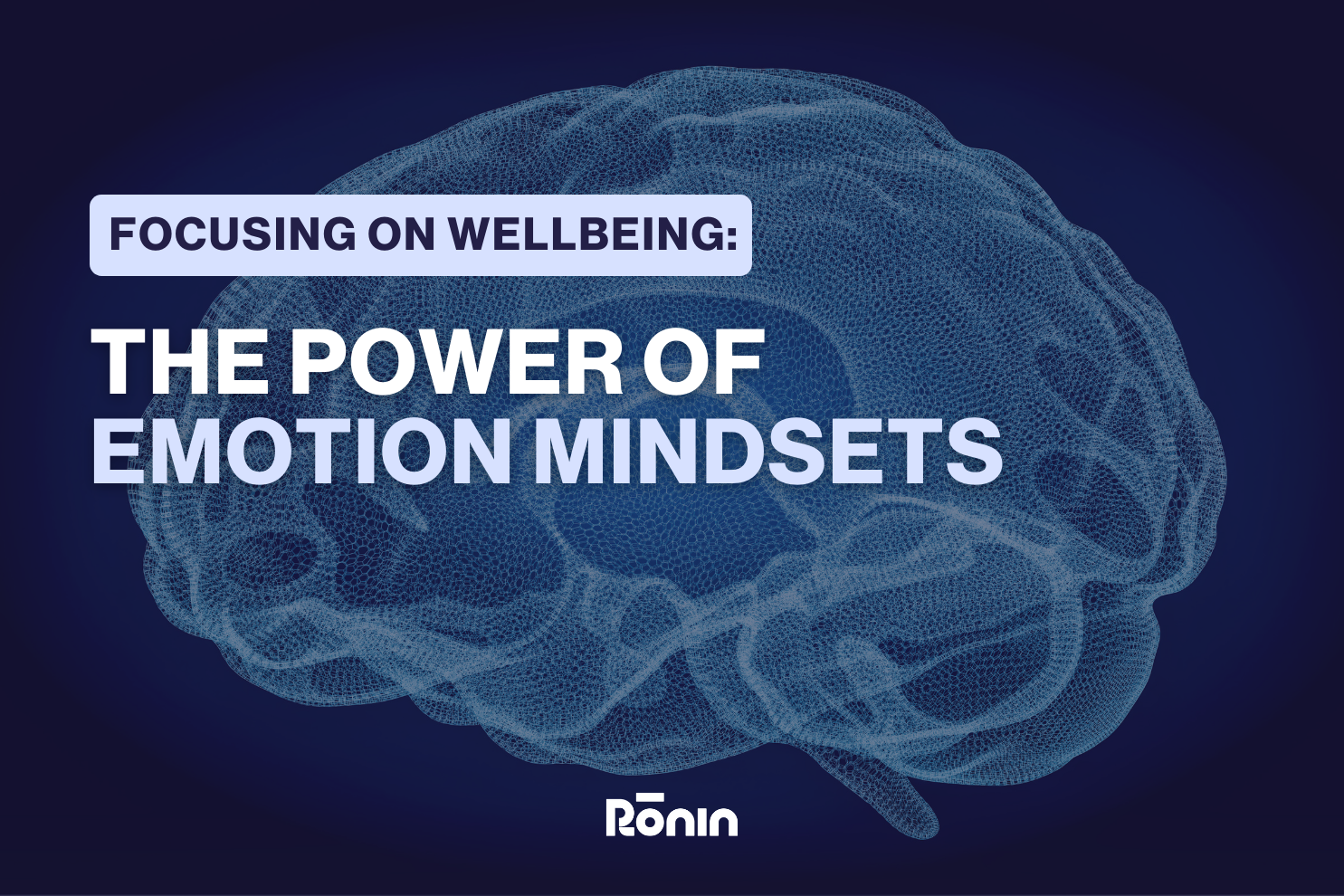 Why mental and emotional health is crucial for both entrepreneurs and investors
Rōnin Team on June 17th, 2022
A UC Berkeley study found that 72% of entrepreneurs have some form of mental health problem. Of the entrepreneurs they studied, 30% had a history of depression, 19% had ADHD, 12% had substance abuse problems, and 11% reported having bipolar disorder. Looking at the last few years, we see that mental health is being given more attention.
Investing Insights / 6 min read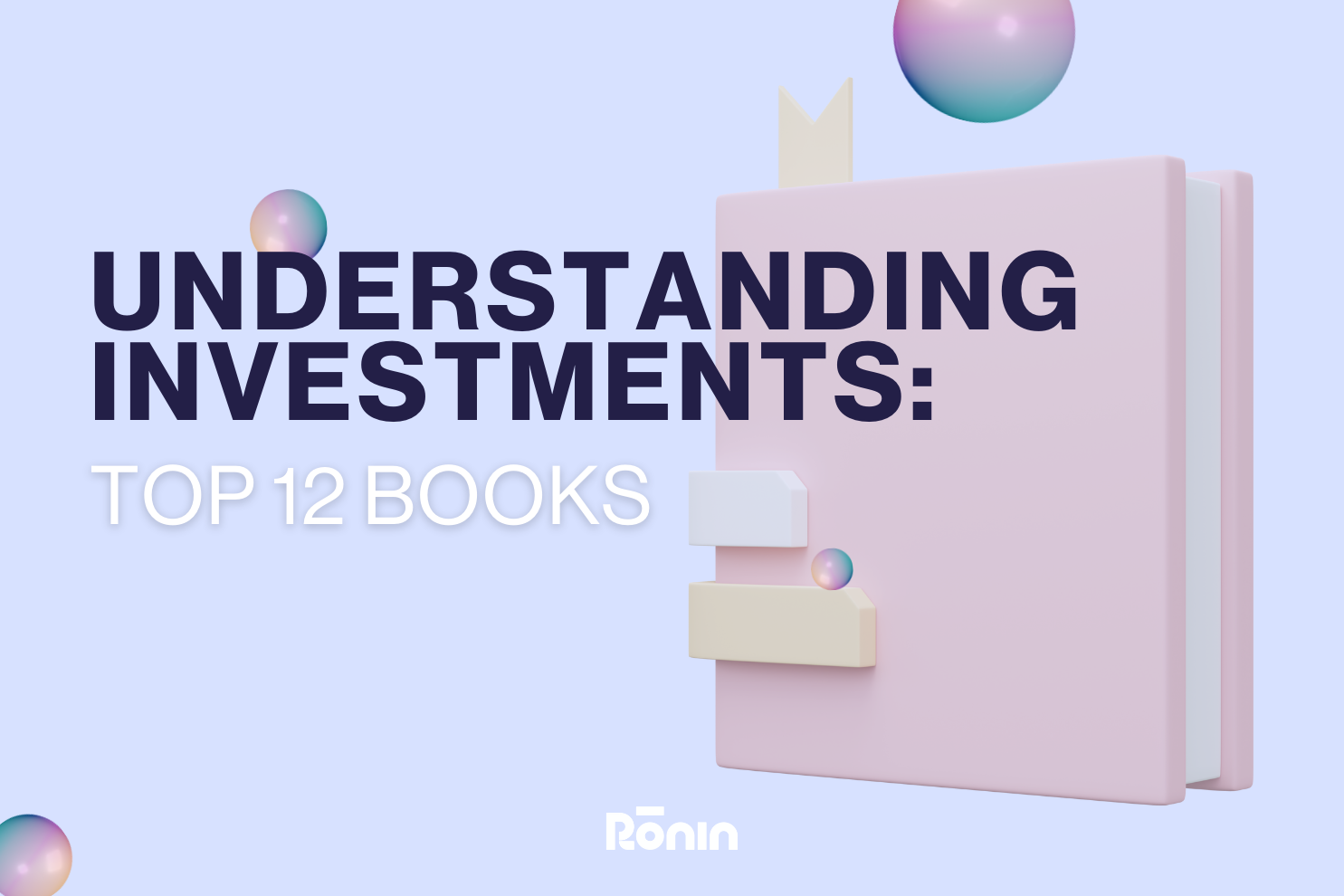 Top 12 Books for Investors in 2022
Rōnin Team on June 8th, 2022
The biggest fear of those who want to invest is not the amount of money or the access to investment opportunities. We live in a time when there are solutions that allow you to start investing with a small amount. The most significant barrier is the lack of information and insecurity in decisions. There are many resources to learn the secrets of investing. Plenty of them. The challenge? Make a proper selection that suits your needs and helps you in your investment journey.